Provo High School

Class Of 1976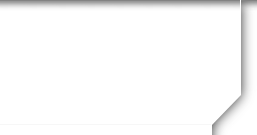 In Memory
Michael H. Jensen VIEW PROFILE

Michael H. Jensen Obituary

Michael H. Jensen, age 55, died October 1, 2012 in Hattiesburg, Mississippi. Mike was born to Clayne and Elouise Jensen in Logan, Utah on August 17, 1957 where he lived until the age of 6, at which time his family moved to Provo, Utah. Mike went to school in Provo, graduating from Provo High School in 1976. During his high school years Mike was a gifted athlete in both football and track, winning a state championship in track. Following high school, he attended BYU on a football scholarship until leaving on an LDS mission to Atlanta, Georgia in May of 1977. After his mission he returned to play football at BYU. He was a starting defensive back on BYU's nationally ranked football teams in the early 1980's. While at BYU, Mike received the Scholar Athlete Award all four years he played and was an Academic All American Nominee. He graduated from BYU with a BS in Zoology in 1983.

Following college, Mike attended medical school at the University of Utah, receiving a Doctor of Medicine degree in 1987, and entered Post graduate training at Primary Children's Hospital and University Hospital in Salt Lake City. He was a Postgraduate Researcher: Thyroid Cancer, and Division of Otolaryngology-Head and Neck Surgery. During this time, he presented original research at the National Meeting for Otolaryngology, Head and Neck Surgery in Washington D.C., published in Otolaryngology's national journal, and authored a medical text book chapter.

A short time later, Mike entered private practice in Provo, Utah doing what he loved to do best--serving the needs of his patients. He practiced for 28 years along the Wasatch Front, seeing patients in Springville, Provo, Orem, and at various clinics in Salt Lake County. Mike took great pride in providing charity care for those without insurance or of little financial means. Those that worked with him have stated that on numerous occasions, many of his patients were treated without charge, and it was not uncommon for him to pay the clinical bill for patients who could not afford their medical care. In addition, many evenings found Mike in the private homes of various people, providing them charitable care on the way home from work. When it came to assisting those in need, Mike's willingness to devote his time and medical skill was limitless.
Mike was a member of the board of the Utah Special Olympics, serving in that capacity for 10 years. At the same time, he was one of the top fundraisers for that organization, as well as providing many hours of medical care for the special olympians. Perhaps his most lasting legacy will be the medical work he undertook in third world countries. In 2005, working with his friend Dr. Geoff Williams, Mike helped found the International Children's Surgical Foundation (ICSF), an organization providing free medical care, to third world children suffering maxillofacial deformities. Mike assisted on a number of ICSF medical missions, served on the board of directors, and used his expertise in charitable funding to help provide ICSF with a solid financial footing. The significance of the work Mike and Geoff undertook, can only be appreciated by viewing the Foundations website at icsfoundation.org.
Mike was also a world traveler and outdoor enthusiast. In recent years he traveled throughout Africa, Europe, South America, India, Laos, Thailand, Burma and Turkey. He had a pilot's license and flew in the "outback" with Australia's Flying Doctor's, and enjoyed sharing stories of his time spent with Australia's Aborigine's. Mike was an avid rock climber, mountain biker and fly fisher. He climbed The Grand and Devils Tower in Wyoming, and had a dream to one day climb the sheer face of El Capitan in Yosemite. He biked extensively near his home in Provo, as well as making frequent trips to bike the Beartooth Plateau and Big Horn Mountains in Wyoming. As a fly fisher Mike loved the Provo and Green River's in Utah, but also made annual trips to fish Wyoming and Montana. He was drawn to the high country and stated that "the sound of mountain rivers is soothing to my soul".
Mike was never married and had no children. He leaves behind his parents Clayne and Elouise Jensen of Provo. His brother's Craig, Blake and their families who live in Utah, and Chris and his family who live in Austria.
Mike's passing is a sad and heavy burden to his family and friends, but will also be deeply felt by his patients, who've known first hand, of his loving concern and tireless medical care. As a physician and as a friend Mike had few peers. In every aspect of his life he gave unselfishly, shared freely of his talents, and tried each day to be his "brother's keeper".
~Many thanks to Robert Crooks for this remarkable tribute to our friend and classmate.
Click here to see Michael H.'s last Profile entry.