Provo High School

Class Of 1976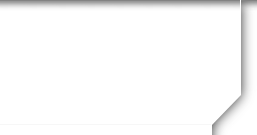 In Memory
Terry Stowell
Terry E. Stowell
Our beloved Husband, Father, Son, Brother, Grandpa and Friend Terry Eugene Stowell passed away March 3, 2014. Terry was born in Price, UT on March 11, 1957 to parents Raymond "Glen" Stowell and Shannon. He married Karla Rogerson in 1976 and had his first born daughter, April, in 1977. The marriage ended after 3 years. He later married Charlene Hughes and was married to her for 26 years. He adopted her daughter Camille and they had Felicia and Travis together. After that marriage ended he found his sweetheart Louise Ann Carlson "Lou Ann". They spent the last four years taking long drives, traveling around the four corners and spending much loved time on the mountain in Indianola, UT.
For 25 years he loved working for UDOT in the mountains and on the roads; driving snow plows and paving. He also managed a paint crew to which Utah has the straightest lines in America because of him. He was also a permits officer during his time with UDOT. During his time with UDOT, and for 25 years, he worked as an EMT for Spanish Fork Ambulance. He loved working as an EMT; he even delivered a baby during this time. He also worked for Smith Ford Auto in Spanish Fork, UT and then Ability First where he enjoyed working with disabled individuals taking them on field trips and managing equipment for them. He was also an EMT for North Sanpete County for a short time.
Terry was very well-liked and respected in the community. He made friends to last a lifetime. Terry enjoyed the outdoors hunting, fishing, boating and camping. He has a very special place in his heart for the mountain in Indianola and most recently could usually be found up there. He loved to karaoke till the wee hours of the morning with his sweetheart Lou Ann and planning to build a cabin on the property. He had a wonderful sense of humor and loved to tease.
He is survived by his wife Louise Ann Stowell; mother: Shannon Evans (Marvin); siblings, Glenna Rae Perkins (Dan), Carrie Tucker (Glenn), Steven Stowell (Vickie); children: April Bawden (Shane), Camille Jones, Felicia Ricks (Tyson) and Travis Stowell; Grandchildren: Michael "Tre" Ferguson, Thera Seacrist, Clover Jones, Adriana Ricks, Jaxon Bawden, Jiraiya Ricks and Hadleigh Bawden also his dogs tippy, Leila and Ripley. He is preceded in death by his father Raymond "Glen" Stowell.
A viewing will be held for family and friends on Thursday, March 6, 2014 from 6-8 p.m. at Walker Family Mortuary at 187 South Main in Spanish Fork, UT and on Friday morning, March 7, from 9:45-10:45 at the church prior to services. Services will be held on Friday March 7, 2014 at the East Meadows LDS Ward at 1552 East 750 South Spanish Fork, UT 11 a.m. Interment will be at the Fairview City Cemetery in Fairview, UT.