Provo High School

Class Of 1976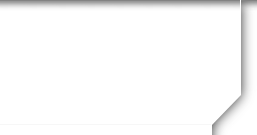 In Memory
James Ray Olsen
James Ray Olsen passed away at his home on March 29, 2007 after a courageous battle with
cancer at the age of 49. He was born on September 16, 1957 to Ralph Reed and Phyllis Smart Olsen. He was raised and educated in Provo where he played football for Provo High School. He served a LDS mission in the Great Portland Oregon mission from 1976-1978.
On September 21, 1979, he married his sweetheart Michelle Baird in the Manti Temple. They are the proud parents of Bradley James and Hayleigh Brooke.
James had a passion for football as a player, referee, coach, and fan. He coached at Timpview High School for seven years making life long friends with many of the players, parents, and coaches. He enjoyed taking pride in his yard and vegetable garden. He had a passion for life and enjoyed all sports, long motorcycle trips, raising pigs, being a race horse owner, camping, hunting, John Wayne Westerns, and helping those in need.
James was a member of the LDS Church and served in many callings. He was an Eagle Scout and one of the callings he enjoyed the most was serving the young men in scouting. He also was a caring Home Teacher.
James was employed in the Waste Water Department and enjoyed his fellow employees at Provo City. They not only worked together but played together and took care of each other. Their love and support sustained James through his valiant fight.
James is survived by his wife Michelle, his son, Brad and daughter, Hayleigh; his mother, Phyllis; brother Ralph "Tick" Olsen, Don (Ann) Olsen, sisters Lynne (Marlowe) Richards, Darlene (Dave) Giles, sister-in-law Bonnie Olsen-Clegg, and in-laws, Ronald and Goria Baird, Barbara Black, Ron (Kelly Jo) Baird, Jeanne Baird, nieces, nephews, and many extended family members as well as loyal and close friends.
James was preceded in death by his father Ralph Reed Olsen, sister Myra Shepherd, brother John Olsen, and an infant brother and sister.
Funeral services will be held on Monday, April 2, 2007, at 11:00 a.m. at the Slate Canyon 5th Ward, 1498 East 800 South, Provo. Friends may call Berg Mortuary Sunday, April 1, 2007 from 6:00 p.m. - 8:00 p.m., as well as at the church on Monday 1 hour prior to services. Interment will be at the Provo City Cemetery. Condolences may be sent to info@bergmortuary.com.
Source: http://www.heraldextra.com/lifestyles/announcements/obituaries/article_7cda81a0-a438-5faa-b215-f6760feefa69.html
==============================
Tribute to James Olsen by Rick Egan (on his blog):
James Olsen, a high school friend of mine died of Cancer last Thursday, he was 49. I first met James and his brother Don, when I was in the 5th grade. They challenged Doug Dowdell and I to a two on two basketball game at Provo High school one Saturday morning. They beat us badly, neither one seemed to miss a shot. James played football for Provo High, he coached football at Timpview high, and remember James as a referee at Jr. College football games I was photographing. James always had something funny to say, no matter what the occasion was, He had season tickets in the South end zone for BYU football. I don't remember a football game in the past decade that I didn't hear James hollering my name as I photographed a game in the end zone (see photo above). When I found out he had died, I went through my archives, and found a picture of James from the BYU -Airforce game in October 20, 2001, smiling in the crowd as always. I'll miss that smile next season.
Source: http://netmoser.blogspot.com/search?q=james+olsen