Cave Spring High School

Class Of 1978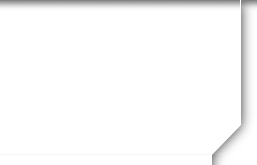 Jeff Reynolds
Profile Updated:
May 12, 2008 | | |
| --- | --- |
| Residing In: | Woodstock, GA USA |
| | |
| --- | --- |
| Occupation: | Director of Sales and Industry Relations |
Children:
Brooks, born 1999
Aja, born 2001
Yes! Attending Reunion
Comments:
After CSHS - I went to East Tennessee State University for both undergraduate and graduate school.
I moved to the Atlanta area in 1990. I married my wife, Karen, in 1994. We have 2 children - Brooks Burton - born 1999 and Aja Renee- born 2001.
They are the center of our lives and I regret that I didn't get an earlier start on kids.

I have been in association work for many years - working with GA doctors for about 7 years and presently working for franchisees (primarily Burger King franchisees) for the past 5 years.

My family resides in the northern suburbs of Atlanta.

School Story:
Academically, in hindsight - I think we received 3 awesome years of education and scholarship from a pretty top shelf faculty.
Mr. Clingenpeel was the one who turned it around for me - I struggled mightily in all things math and he took many a class period to give both individual and group rah-rah speeches. He opened my eyes in Algebra 2 when I was on the brink and then helped me enjoy Advanced Algebra/Trigonometry - which I would never have signed up for if it wasn't for him (the class was an elective as I recall).

I think the English Department as a whole was particularly strong during our tenure and prepped us well for college.

Lastly, the "modular scheduling" we experienced sophomore year was another concept that was just a playground for youthful minds. Good Grief - what were the lords of education thinking?

Socially, it is hard to keep this concise - but I still love to stun my younger colleagues when I tell them that CSHS had a school sanctioned "Smoking Block"
That just blows me away with today's attitude toward smoking.

The soundtrack from the late 70's has never grown old as we have replaced all our 8 tracks with CDs and downloaded music formats. I loved cruising SW Roanoke just listening to tunes and shooting the breeze. We were blessed with some great hideaways and back roads. Outdoor parties, cabin parties and house parties - I loved them all- old school style! At least we were legal at age 18!!

Jeff's Latest Interactions