Highlands High School - San Antonio, TX

Class of 1966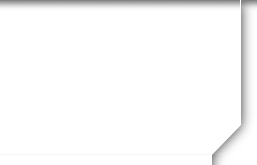 Classmate Chatter


Not a member?
JOIN HERE
Find and click on your name. Posted on: Feb 05, 2018 at 7:41 PM
Happy Birthday Sue! Keep dancing, gardening, and loving grandchildren......works for me Even though Efrain taught school for 35 years, I don't think he ever owned a home computer. He didn't join any of our class websites, instead preferring to call and chat to keep up with what was going on, and receive his reunion invitations in the mail. We will surely miss this good man, who was so dedicated to his HHS classmates that he never missed a reunion. RIP, Efrain.
I hope you have a perfect birthday! Best wishes, Cindy
Happy Birthday old friend and neighbor. hope you have a great day.
Happy Birthday, Bob, and many more. Stay warm wherever you are. It is getting cold here in the Hill Country!
Posted on: Dec 22, 2017 at 12:07 PM
As usual, Happy Birthday! I guess this means we've been friends since Kate Schenk
Happy Birthday Richard! Where in Arkansas? So many pretty places.... Best to you
Posted on: Sep 24, 2017 at 7:35 AM
Happy day for you, Buddy?.
Hi Ms. Molly -Hope you had a wonderful day. Sorry I'm late. Don't check my emails every day. I wish I could have been at the reunion to visit with you and everyone else. Maybe next time!
Happy Birthday, Molly! Hope you have a Super day, week, month, year!
HAPPY BIRTHDAY! Hope you have a grand day!
Hope that you have a wonderful birthday, and have the chance to visit your grandchildren SOON and OFTEN! Grand kids are the BEST!
Hope you have a grand birthday!