Highlands High School - San Antonio, TX

Class of 1966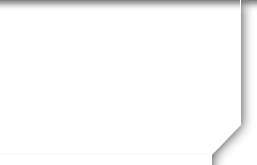 Message Forum
| | | |
| --- | --- | --- |
| | | |
10/04/14 04:27 AM
#4

Margaret Julia Szalwinski (Schmidt)

just a reminder for all to remember fri, October 17..we will be having a casino party and a tx holdem tournament. This is a fund raiser to defray the cost of our 50th reunion in May of 2016. It will be 25.00 in advance or 30.00 at the door for admission, which includes 3,000 in chips to play blackjack and three card poker. The Tx Holdem Tournament will start at 7pm and will be 25.00 entry fee, which will give players 7,000 in chips which can be combined with their 3,000 chips they receive from their 25.00 entry fee. We are hoping for 40 entrants to the poker tournament, which will net from 500.00 to several additional hundreds of dollars from rebuys to be split 60-40 between first and second place. Contact committee reps for early purchase or get them at the door. Remember too your entry fee will also give you snacks and sandwiches as well as 3,000 in player chips. Pay as you go bar available. Please come help support and have a great time. Bring family, friends, and maybe even a classmate. Address and times are on the "casino tab" on the front of alumni info.
10/04/14 04:38 AM
#5

Margaret Julia Szalwinski (Schmidt)

any question about the tx holdem tournament and casino night 17 Oct at VFW Hall on Austin Hwy call Marge (Margaret szalwinski-Schmidt 210-364-3040
05/08/15 11:19 AM
#7

Lori Green Spencer

The Reunion Class of 1966 Committee was thinking about having another Casino Night Party if we have enough interest. Those that attended last time seemed to really enjoy themselves. Margaret did a good job in helping us put on a Really good show We also thinking about having a get together this summer at Cool Crest Miniature Golf. Maybe put everyone's name in a hat and selecting partners and teams

Please Register on our Website for our Countdown Party at the El Tropicano May 30th 2015 from 7 PM til 11 PM. El Tropicano has rooms available for Highlands High School attendees if you want to stay for the evening or weekend. This is shaping up as a grand social event that will kick off our HHS Class Reunion Planning for May 2016

Judy Lacks Goslin also looked into a Highlands High School Cruise with Royal Carribean for our Classmates and friends for August of 2015 but it was postphoned till next year.

Vince Gross
05/09/15 12:25 PM
#8

Yes! I also missed the last casino night
06/08/15 04:22 PM
#9

Pics of Countdown party have been added to the Photo Album. Will upload some videos (as soon as I figure out how!) I think everyone attending had a great time. I know Jack & I did.
06/10/15 12:58 PM
#10

Terry Westerhoff (Van Ostenbridge)

Attended the Count Down party. I had not participated in any HHS66 events since the 25th reunion & I really enjoyed myself. Even talked with some people that I went to Laura Steele Elementary with. Unfortunately I was so busy conversing with so many people that I didn't take any pictures. I urge everyone to attend the 50th reunion next year. If you know of anyone who has not signed up on the website please encourage them to do so.
06/11/15 11:00 PM
#11

Sandra, thanks so much for posting the pictures from the countdown party. I had a little problem recognizing people and then it registered to me that probably very few people even know who I am. Thank you for all you and the committee did to organize the event. I look forward to our 50th reunion. Cathy Dinner Malzahn
06/12/15 06:47 AM
#12

Hey, Paula. I'm sorry you'll miss the 50th reunion, but it's unfair for you to say "whoever planned the 50th reunion did not take in account that some people might still be working and cannot take off the middle of May." The Venue Committee did in fact take that into consideration, along with availability and cost of various locations in San Antonio at which we could host a reunion. There will always be conflicts with timing and prior commitments for some of our classmates. If I recall correctly, you also missed our 45th Reunion, which was held June 11, 2011. I'm really sorry you won't make it for this event, but do let us know when you're in town, and perhaps we can visit then.
06/12/15 11:32 AM
#14

I so agree with Karen and Sue. Also, that date was set well over a year and a half in advance. I, too, still work. but have planned my vacation to align with the dates of the reunion. Looking forward to next May........Cathy
06/13/15 12:17 AM
#15

Theresa D. 'Terri' Van Dunker (Dreiss)

Sure looks like you all had a good time at the Countdown Party. I'm sorry that I missed it & I look forward to our Reunion. Thank you for all the work that the organizers have done for this event..

Theresa (Terri) Van Dunker Dreiss
08/17/15 06:22 PM
#16

Terry and I recently attended the Class of '65's 50th Reunion (Aug 7-8) and had a wonderful time seeing the "Upper Classmen"! Makes me look forward all the more to our turn!
08/18/15 06:55 PM
#17

Lori 'Loris' Lou Green (Spencer)

I did not know we ('66) were invited to attend the '65 group. Otherwise, I would love to have come. Glad you had a good time. Looking forward to our. Hope '65 can attend as well. Lori

.
08/19/15 04:22 PM
#18

Will there be a video or book from the 50th for sale, for those of us who cannot attend?

Thanks,

Paula Fry Stone
08/21/15 09:47 AM
#19

There are pictures of the 1965 50th reunion on their Facebook page that is an open page. You can find it in Facebbook titled "Highlands High School 50th Reunion Class of 1965." Don Carson created an awesome memorial video of all their alumni that passed. Just click on this link and it should take you to the video.
08/22/15 08:21 AM
#20

Re #19 - HI Paula: Thanks so much for the pics of your reunion - they're greast! I tried to view the Memorial but got an error message. I'll try again later.
08/22/15 04:04 PM
#21

I mean for the 66 class reunion next year.

Thanks,

Paula Fry Stone
08/22/15 10:19 PM
#22

Mine is the class of 67. My sister-in-law was from the class of 65 so I keep up with their events just like I keep up with the class of 66. So many of us mingled with class mates from other classes because of our brothers and sisters. I just retryed the memorial video and it came up with no problem. I am guessing it might be hard to view if you are using a smart phone or an ipad. Desk top computers run videos so much better than other electronics. Our class of 67 have fun informal gatherings periodically for those in San Antonio. Here is a fun picture from one of our recent gatherings:



10/09/15 05:00 PM
#23

Well - it's Friday Night and it makes me think of all those trips to Alamo Stadium! It even makes me a little nervous thinking about how nervous I used to get before the band marched at half-time. I remember one time it was only a few minutes before the half and the band was lined up near the goal line.The teams were also pretty close to the goal. I'd never been that close to the "play" before and I couldn't believe all the noise - growling, snarling, groaning, clashing of pads, creaking bones, dirt flying, etc. Not sure what I thought was happening down there but I remember it was definitely a surprise!

Got any Alamo Stadium memories to share?
10/10/15 07:58 AM
#24

I remember those friday nights well. We were still undefeated at this time. Wish we could have gotten by Lee, later that season,to go to the playoffs. We would have gone had we had the way it is decided today. How things have changed. Looking forward to the reunion in May.
10/11/15 09:51 AM
#26

Theresa D. 'Terri' Van Dunker (Dreiss)

It was so exciting to go to the football games at Alamo Stadium. Afterward, my friend Fay Savedra('66) & I would drive down Houston & Commerce Sts. & cheer, hoop & holler. I wasn't in the band or pep squad but I always enjoyed watching you all out there in the field. My sister, Jane( class of '64) was in the Brigade & she loved it.

Still love football to this day.
10/11/15 11:05 AM
#27

Yeah, Sue....sexy & risque indeed! Nylon and wool in south Texas heat and humidity. My maroon wool vest faded onto the white nylon dress so the top was "pinkish" under the vest. And... don't forget those dainty shoes and socks. Bet those things weighed 5 pounds each. After marching in both Battle of Flowers and Flambeau parades on the same day my legs were so sore I could hardly walk .... but wouldn't have missed a minute of any of it!