ANNOUNCEMENTS
REUNION TIME!! The date has been set (May 26-27), the venue is El Tropicano - Riverwalk, and we are ready to party. If you missed registration, you can "pay at the door." If you have any questions, feel free to call or text Paula Breed Reno at 210-219-1165.
This website was created for the benefit of the Highlands Class of 1967. Most content on this website can be viewed by anyone. Private info such as address, emails, and telephone numbers are not publicly displayed under alumni's names, even to members. Please message us if you would like to be added as a guest on our site.
Our intent is to share memories and information with our alumni. In order to avoid controversy, please refrain from political and religious opinions and arguments. We are a diverse group with varying beliefs. So have fun and be kind.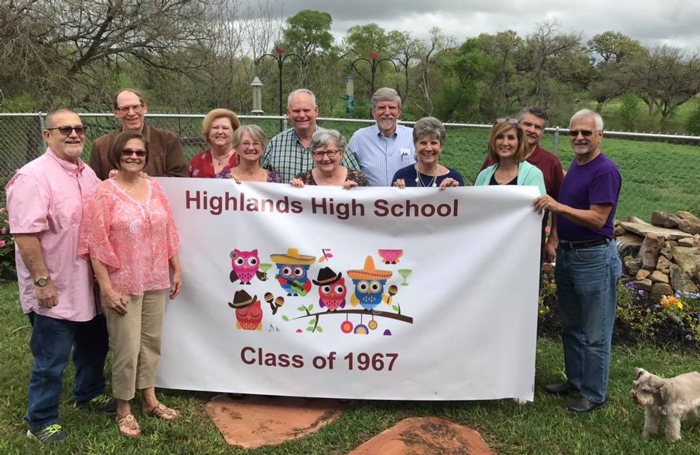 WHO IS READY TO PARTY??
If you are a Class of 67 alumni and have a Facebook account, come join us on

(This Facebook group page is Closed and only available for 67 alumni.)
---