Stewartville High School

Welcome to the Official
Stewartville High Class of 1989 Website
This is the real one, folks. Created and managed by native Tigers at zero cost to you. Don't pay for Classmates or any other sites because this is better and we control our destiny here. We have up-to-date 2009 Reunion information, plenty of memories and is a great way for you to see what's become of everyone. This is our permanent 1989 Class website so come back often and update your information as it changes.
Make sure to check for New Announcements below and in the General Forum
25th Reunion dates have been set AUGUST 8th - 10th
Join us in only 0 days for our 25 Year Class Reunion!
It is that time of year again, well almost, but certainly time for planning. We are in the midst of planning our 25 Year Class Reunion, held in 2014. Our first rule of business is to plan which month to have it, with most email/ poll responses, being August. Please take the time to take the poll so we can get the majority rule so we can send out the true dates for the big event!
If you are a Facebook member, take a look here and post any old high school, reunion or any other Class of '89 related stuff.
---
We send very little e-mail from this site. This exists for private social networking and reunion information . We have a message board for communication and once you've registered, your classmates can contact you directly using this site (and you can contact them too).

After you create your account here, your name will automatically be removed from the missing list on this site. If you know how to contact one of our missing classmates, please encourage them to sign up here.

Again, you can also upload your own pictures to our class photo album or to each of your own profile pages so don't be shy! And have fun checking out your old classmates too!

Click the "Contact Us" button if you have any questions or problems.

Eventually you will be able to register and pay for the Reunion at this site using PayPal, among other things.

We can't wait to see everyone! Get ready for a great time! We are planning casual and fun; so don't bring your limo!
---
ANNOUNCEMENTS
Please make sure that you scroll all the way down the home page, new announcements are added often, but I don't always put the new ones at the top. I mix them throughout the page depending on their relavancy.
---
Join us in only 0 days for our 25 Year Class Reunion!
2/1/2009
If anyone has a profile question they think would be a good question to ask your fellow classmates, send me a quick message and I will see what I can do about adding. The more the profile questions the more we find out about each other. Also if anyone wants to make an announcement, feel free to write it up and once I approve it, it will be on the site. This will allow us to keep all classmates up to date on current events and new happening with our class reunion. I try my best to keep them updated but can get off course at times.
When you go the Classmates Profile you are now able to filter in various ways. Take a minute to check out the new filters.
---
1/31/2009 - Family and Classmate slideshows have been updated with new photos posted throughout the site.
---
Just in case some of you might not have noticed, not me since I jam out to it every time I am on the site for inspiration, we have a music tab to give you some thing to listen to while you are on the site or just need to get away at work. I have tried to categorize them by type or oddity so I cover all flavors of music for our class. Check thru the list because I try to put some of the latest songs on or just some thing that comes to this grape of mine. To get a head start I created a survey to get your requests. Please take the time to put your favorites songs on there as many as you would like. This just gives me more songs in my play list. Thanks and hope you all enjoy our site!!!!
---
As you know, one of the best things about this site is seeing old pictures to bring back some great memories to get us all excited about the reunion. Today most of us have the technology to take current pictures and send them over the internet, but for pictures of old, this will take a scanner, which everyone doesn't have. I have a solution. If you are willing to share but don't have the means to get them across the net, please send them to me via mail and I will scan them and return each and every picture back to you in the condition I received it. Also if you have a scanner but don't have the software to touch up the picture, please send those to me and I can see what I can do with Photoshop. Seriously, I won't add anything crazy into the picture and will keep myself out of them!!
Mike Rasmussen
907 4th Street NE
Kasson, MN 55944
---
We have activated the "In Memory" page, and as sad as it is to think about, it is inevitable. We have had a few classmates pass away since high school, and although they are not with us in body, they are with us in memory. If you have any information about these classmates or know of some that we have not added to the "In Memory" page, please let us know. Simply go to that page and fill in the information for us, at which point we will confirm and post the announcement. You can also add a little memo of your own to those that are already listed, a special memory or funny story. Remember, this page is not there for us to mourn our passed classmates, but to remember them as they were, full of youthful energy and life.
---
A little reminder about our "Guest List". This is here for anyone who would like to be included on our class site. If you are or know someone who might have started out at Stewie with us, but for reasons beyond their control, like your family moved and dragged you off to some unknown corner of the world or you transferred to the french side, whatever the reason, even if you didn't "technically" finish out the year with us, you are more than welcome.


We would also like to invite faculty, if you are a teacher, or know one who is curious about how your over-achievers and slackers turned out, please contact us.

As we have activated our "In Memory" page, we would also like to invite family members of our deceased classmates so that they may contribute to these pages with their memories.

It's easy, go the "Contact Us" and send us an email. Let us know who you are and we will add you the the guest list, at which point you can create your profile.

---
TOP 10 REASONS NOT TO MISS OUR CLASS REUNION


1. You'll laugh, cry, and reminisce with some of your oldest friends.

2. It's ok to not remember someone. That's why name tags were invented!

3. Feel better realizing you are not the only one who has been married, divorced, married, divorced and still looking.

4. Rekindle or begin new relationships.
5. Show everyone how sexy bald is!

6. Even if you had some negative experiences in high school, don't fret about it, you'll most likely laugh about it now.

7. Enjoy an evening out without the kids.

8. Use the reunion as an opportunity to diet and shape up.

9. Humor the reunion committee; they usually are a bunch of deluded diehards who think everyone should show up to appreciate their efforts.

10. And finally, studies have shown that those who were initially hesitant about attending their reunions, discover it was the event that they wouldn't have missed!

---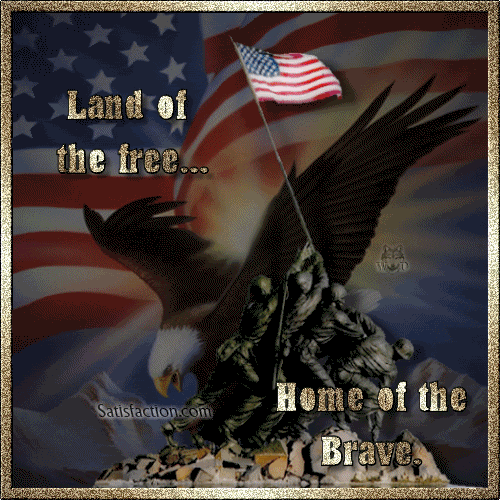 I have a setup a tribute page to show our respects for all our military personnel and a remembrance of the tragic 911 attack. If anyone has any thing they would like to contribute to the page or have any ideas, please let me know and I will see what I can do about getting them on the page. Right now I am looking for any poems, quotes, and pictures etc. that will help us remember all the men and women that make our country so great!!
---
Privacy Awareness
There has been some concern about profiles being captured by the internet world, which is very understandable. Be assure that this information is safe and will not be seen by anyone but our classmates, if you follow the necessary steps. On the bottom of each profile page there is a box you can check to stop the general public from seeing any of your personal information. You also have the option to keep your address and phone number private from your classmates if you so choose. I personally recommend each of you verify that the first box is checked and the second one is your personal choice. I have mine checked and no one has called me or wrote me a letter so you could be safe checking that also
Any questions or concerns feel free to contact me - Thanks Raz
---
Click here to go to top.