Nether Providence

High School




Class Of 1979
Our facebook site: www.facebook.com/group.php
The 35th Year Reunion Committee
Kathy Talbot-Carney, Fred Mason, Karen Hensel-Heiss
Holly Davis-Gaffney and Kenny Lawson.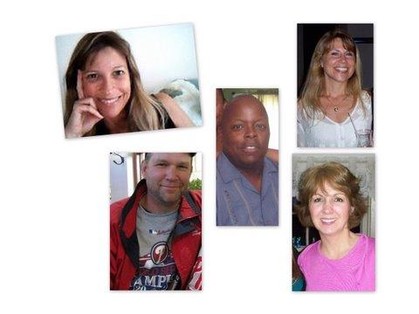 Nether Providence High School
Class Of 1979
It is with great disappointment that the reunion committee has decided to cancel the 35th Reunion scheduled for Saturday, October 11th. We have only received commitment checks from 29 classmates and that is not enough to cover the expenses for the Towne House.
For those who are still interested in getting together -- we plan to meet at The Riddle Ale House at 8:00 pm on Saturday, October 11th and hope to see you there!
We apologize for any inconvenience this cancellation may cause. Please note that all checks will be returned.
Sincerely -
The Class of 1979 Reunion Committee
Please join us here or on our Facebook page which is located at
https://www.facebook.com/groups/104666389946/
Nether Providence High School Class of 1979
P.S. We are trying something new this time, and will be communicating this invitation and details as the reunion approaches only electronically. We will not be sending information or details about the reunion via "snail mail". So, if you know of any classmates who might not have shared their email address with us, please forward this message to them so they will at least be aware of the reunion.
We will be producing a directory of contact information listing everyone for whom we have current information whether they attend the reunion or not, and will be sending it to anyone who provides their current contact information to the Committee.
Follow us on Facebook … and please be certain you have registered at: http://www.classcreator.com/Wallingford-PA-Nether-Providence-1979/class_index.cfm
Your Reunion Committee is listed below. Please feel free to reach out to any of us below for questions / answers or just to say "hello"
Thanks
NPHS 1979 EMAIL: nphs1979@yahoo.com or 610.203.3476
Fred Mason fm7724@gmail.com
Kenny Lawson kennylaws@aol.com
Holly Gaffney
Karen Heiss
Kathy Talbot
Come to the class website for updates and information often. The site is just underway, but as time goes on, you'll find pictures, information about reunion activities, how to find someone, how to help us find someone, and much more. Save this site in your Favorites or Bookmarks and revisit often. We intend to make this a worthwhile and informative site, and one you'll be glad to visit from time to time! One goal…..We hope to work my way through our class, creating bios of any classmates willing to be featured, (or you can write your own.) We have LOTS of interesting stories among us that are worth telling.
UPCOMING BIRTHDAYS