Wheeler County High School, Alamo GA
Class Of 1980
Think Pink!!!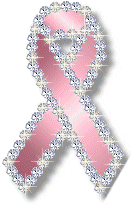 HELP FIGHT BREAST CANCER
The Breast Cancer Site is having trouble getting enough people to click on their site every day to meet their quota of donating free mammograms to underprivileged women. It only takes a few seconds to click on the link below, and then on the large pink button that says "Click Here to Give - It's FREE!" to donate a mammogram. This doesn't cost you a thing. Their corporate sponsors/advertisers use the number of daily visits to donate mammograms in exchange for advertising...

http://www.thebreastcancersite.com
Regina Gowan McNeal -- 13 years cancer-free!
Wanda Campbell Kennedy -- 7 years cancer-free!