Monroe High School

Class Of 1974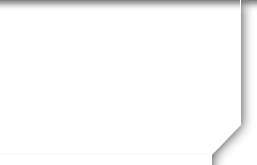 In Memoriam
Roosevelt James VIEW PROFILE
Roosevelt James, J
January 15, 1956 - November 09, 2019
Share this obituary
Sunrise
Roosevelt James, Jr., beloved son of Roosevelt James, Sr. and Annie C. Jones James, was born in Albany, Georgia on January 15, 1956.
He received his formal education in the public schools of Dougherty County where he actively participated in numerous school organizations, activities, and sporting events.
At an early age, he accepted Christ as his Lord and Savior and united with the Second Bethesda Baptist Church.
Passions
Roosevelt had an abiding love for his wife, children, and grandchildren who held the key to his heart. Family was paramount in his life and he never missed an opportunity to spend quality time with them. With a very distinct style and flair of his own, Roosevelt always made a fashion statement when donning his colorful suits. "Tuttie" as he was called by family and friends, spent much of his time sharing his passion and knowledge of soulful music; and his love for basketball and football.
Over the years, Roosevelt enjoyed a wide array of experiences and passions; but his greatest joy and passion was cooking. Although largely self-taught, he quickly grasped culinary concepts which led him to his true calling and life-long career. While working as a Chef at Magnolia Plantation in Leary, Georgia for 42 years, Roosevelt shared his great love and passion for food not just with the locals; but with several US presidents, governors, and numerous political figures.. Daily, he cooked with instinct and created flavors that would go "Pow" in your mouth. His attention to detail, work ethics, and expertise in his field were second to none. He was a true "master of his trade whose personality mirrored his cooking—bold, inventive, and always memorable.
Sunset
On November 9, 2019, Roosevelt transitioned to be with the Lord.
Family
Loving memories will forever be cherished by his wife, Mattie James; children, Lawanda (Donnie) Jones, Corey (Latonya) James, and Dominique James; siblings, Gregory (LaVerda) Jones, Lelia James, Alton James, Timothy (Timika) James, Michael (Kimberly) James, and Biafra James; grandchildren, Kenya Smith, Shae'von Hicks, Courtney James, Indya Davis, Lakyran Rowell, Cayana James, Raven Rowell, Emily Wooden, and Jamie Wooden; great grandchildren, Jade Hargrow and Jai'Yanni Thomas; and a host of nieces, nephews, cousins, and friends.
Click here to see ROOSEVELT's last Profile entry.