Monroe High School

Class Of 1974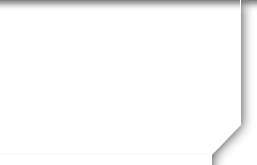 Message Forum
02/10/13 08:51 PM
#13

Thanks Rose Woodall and Elton Edwards for this opportunity to reconnect with with Monroe '74. See you at the 40th.
08/03/14 07:55 PM
#14

To the whole class reunion committee job well done, I think this was our better union ever. My husband is still talking about the civil right museum, it was a great idea to include it as part of the reunion. Thank you for all your hard work.
08/04/14 07:46 PM
#15

Greetings classmates! I just wanted to let you know that I had an awesome time this weekend!! This was my first time home since my mother's death in December and I was wondering if home would feel like home to me. The love I felt this weekend left no doubt that I was truly home. It was so nice to see everyone and to once again be among my classmates. Elton, I tip my hat to you and your committee because you did a great job! Your hard work was apparent. It takes a strong leader to pull off a reunion of this calibrate. Obviously you are one. I can not leave out all the committee members--JOB WELL DONE! I love you all and pray continued blessings for you. Until we meet again.

Sharon
08/05/14 11:07 PM
#16

Thanks to all my fellow classmates for making our 40th reunion a weekend to remember. It was so good to see all of our classmates, especially those that I nit seen since we graduated. I thank God for all of you. To the Reunion Committee you all did a fantastic job. The Meet and Greet was fantastic. You guys made this weekend extra special. Harvis Jenkins you are inspirational. I am believing that God will heal your body. You are an inspiration to all of us, and if there is anything I can do for you, just let me know. I can not wait until the next time we all get together.
08/07/14 03:30 PM
#17

Hello Class,

I had fun and enjoyed the meet and greet on a personal level. It was my birthday weekend so I felt like the party was planned just for me...LOL. I missed the rest of the reunion and all the fun because I drank too much wine and twisted my ankle when I stepped out of my truck. I miss judged how far away I was from the ground. Yes, the ground. Thank god for Tide detergent with bleach. I could not wear a shoe on this foot until Tuesday. To Elton and the committee, thank you for your dedicated service and committment to our class. I salute you for a job well done. May God continue to bless us all until we meet again....
08/07/14 03:58 PM
#18

this is from Tommy thomas and his son Tyler thomas we enjoyed the class reunion of 74. Hope to see everyone again at the next reunion and Charles why did you leave me out of your blog and pictures.
08/09/14 07:13 PM
#19

To the Magnificent 51 Classmates that participated in MHS Class of 1974 40th High School Class Reunion. I must tell you all that the comments I have heard are all positive. As site admin for our website I get to see the traffic, logins, and comments, since July 31 class members have visited our site over 350 times. A Host of Tornadoes that did not or could not attend continue to visit our website. That spells excitement. Each of us had a role that helped make our reunion weekend a success. When we come together on one accord the hard becomes easy, and the easy is simplified. I thank you all for your participation, dedication and support to the MHS class of 1974. I truly enjoyed my time as chair, and would not trade that experience for all of the tea in China. As the class move forward toward our 45th class reunion I ask that each of you will continue to support the class and recruit other classmates so that they may experience the euphoria that each of us felt August 1-3, 2014. From our Friday night White-out event to our Sunday Until we meet again dinner I must reiterate "Awesome and Amazing". To the 40th Reunion Committee, please know that I cannot thank you all enough for all of the hard work, and sacrifices that you all displayed Thanks a Million. As I pass the baton to next chair I pledge that I will continue to support the chair, the committee, and the class, because I will praise the Green and Gold Forever. I thank each of you and Pray that everyone will be Blessed more Abundantly.

Elton
08/30/14 08:45 AM
#21

Harvis Jenkins was a very sweet person,I had the pleasure of spending time with he and his family the last few days. Hey I even got the chance to see (Jab). You will be missed very much Harvis.

May God continue to bless your entire family

Lovetta Haines
08/30/14 10:01 AM
#22

My Harvis(Harb). You will be so missed by so many. I thank God to have had the opportunity to spend some time with you during our class reunion. My son, Kareem(your nephew) was so grateful to attend the reunion and spend time with his uncle Harb. The bonding of you two was overwhelming. I told him how close you and I were during high school. He was amazed to learn we were that close and that it was you who introduced me to his father. I think I can speak for all of your fellow classmates. It was such an honor to honor you (Brenda) for your courageous act to attend the reunion. We knew you had to celebrate with us one more time. We all will miss you! No more suffering, Harb. God knows best. R.I.P I LOVE YOU♥♥♥♥♥♥♥
08/30/14 06:06 PM
#23

I am deeply sadden to hear of Harvis passing away. Please do give my Love to his wife and family. I am sorry that I will not be there to provide support with the other class mates. I am in Europe (London, England); will not be back in the USA until Sunday, September 7, 2014. I will make contact with his wife upon my return. Love, Jeanette Bronner McDowell
09/01/14 03:00 PM
#24

May God bless and keep your family during this time of sorrow. My prayers are with you all. Topsis Mathis Luster
09/02/14 12:53 PM
#25

Jessie Richardson
08/04/14 02:03 PM

| | |
| --- | --- |
| | This is a personal message to all of my classmates that participated in this weekends class reunion. I want to say what a pleasure and an honor for me to meet, greet, and to speak with each and every one of you and the person's you brought to the event. Everyone looked good and thoroughly enjoyed connecting and speaking with everyone. It was lovely to see my friend Harvis Jenkins, I'm sure he felt all of the love sent his way and was energized from it. Charles Swan, you're a rock star and definitely was inspired and motivated by the speech on Saturday night, Elton what can I say, you're always setting the tone for the class and really respect you for that. Also want to give praise to the committee members that made all of this possible. The Monroe school was a very pivotal part of the trip and was not only glad but inspired by the many positive attributes the school adds to its students and to its community, I feel great pride because of it. You're never too old to learn, and I learned quite a bit from the Civil Rights museum tour. New Jerusalem youth and the church put on a great event and we were welcomed by all of the members, regardless if they were die heart TORNADOES or not (LOL) Thanks for the many memories, God Bless, and I promise I'm going to try and stay better in touch this time, even if through mass communication such as this, I love each and every one of you, stay strong, stay active, stay valid, stay faithful, and always stay with GOD |

I was truly crushed to hear of the passing of my very good friend Harvis "Harb" Jenkins. He was the first to sign my year book at my first class reunion. I believe it to be a blessing that GOD scripted for our good friend, to let him muster the strength to attend the events he was able to for our previous high school reunion. I further believe it to be GOD's plan to shower him with love and put him in a position around the people that truly loved him and for him to have his soul and his body lifted to a spirit of faithfulness for the last time. I'm very happy that I attended the reunion and was glad to have spent a lot of time with Harb having a conversation about the good old days and the things and places and sports we experiences together. We were all a part of Harb's DNA, and were all relevant to his life as he is to ours. The final piece of the puzzle has been inserted, and the picture is very clear, your short life is one that we all can learn from, I'm honored and proud to be considered a part of your life and your friend, we'll all see you one day and sing together our Monroe Alma Mater and it will sound as sweet as the first time. The last thing we said to one another on our departure that Saturday night was that I Love you, and to stay in touch. Harb you can rest easily now, you have no more pain, and God has you. My heart and prayers go out to his wife and family.
09/05/14 12:29 PM
#26

I am very sorry to hear of Harvis Jenkin's passing. He was a super guy; always kind and considerate. "Harb" was also funny and could make you see the humor in the worse class situations. My sincere condolences to his family and friends. I am sure all of our classmates fit in one of the two categories.

Don't be dismayed at goodbyes. A farewell is necessary before you can meet again. And meeting again, after moments or a lifetime, is certain for those who are friends." -Richard Bach
07/28/18 03:54 PM
#27

R.I.P. ALONZO BROWN SR.

JUNE 18 1956 - JULY 28 2018
11/21/18 10:34 AM
#28

Rest N Peace Katherine Braswell Woodall as well as My Brother

Rickey Bell Anderson ur always Loved & Part of The Green &Gold FAMILY, R.I.P. my Sister & Brother!!!
11/21/18 08:59 PM
#29

Katherine Braswell-Woodall and Rickey Bell, classmates you both have ran the race of life, and now you must take your rest. Sleep well my fellow classmates. May the COMFORTER be a comfort to your families. RIH!
11/23/18 02:59 PM
#32

I am so sorry to hear about Katherine, my you rest in peace
05/08/20 03:46 PM
#33

Follow up to the May 7, 2020 teleconference

Contacted Director of the Samaritan Clinic. Priority needs:

purchase of medication for patients

Financial donation

and

PPE

would be greatly helpful.

Clinic is out of PPE.

Also need to purchase laptops for employees who are working from home and the Clinic has limited internet access and technology challenges. Could use financial assistance in that area. Majority of patients are African American without financial resources.They are 501c3.
10/06/20 11:08 PM
#34

Class,

Announcing that today 10/6/2020 around 10AM EST my mother Ella Mae Richardson took up residence in her heavenly home with her new landlord. She will suffer no more pain and we knew from 2/8/2020 that this day would come although we didn't know when, we're all fortunate that GOD gave us eight solid months to enjoy her presence, she fought hard, and only began to decline two weeks ago. Her last big meal was her favorite not planned (fish and collar greens) on Thursday, she touched everyone she met and always ministered the words of Christ, which is love and good will to your former humans. There's too many accolades to give for someone with a long life and for someone that "always" walked with GOD, she will meet with her savior in that garden of introduction and take on her newly assigned duties. She was 90-years old (1/3/1930).

Give a big hug and kiss to those you love and those you don't and continue to pray.

God Bless,

Jessie
10/07/20 01:01 PM
#35

Jesse, my condolence in the lost of your mother. You and your family are in my pray's.
10/07/20 04:01 PM
#36

Jesse - I am truly sorry for the loss of your mother. Sending sincere condolences to you and your family. Your words were very touching and beautiful. She lived a long, happy, beautiful, fulfilled life. She's with her heavenly father now and they are both looking down, smiling and watching over you and Cassandra and all of her loved ones
10/08/20 05:23 PM
#37

Jessie, I am sadden to hear about the passing of your mother. You and your family have my deepest condolences. If you can endure for a night joy will come when you think back to what a beautiful person your mother was inside and out. I Pray now that the Comforter will be a comfort to the Richardson family.

Your Classmate,

Elton