Monroe High School

Class Of 1974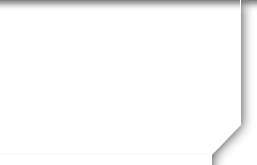 COVID-19 Pandemic
Brenda FowlerWe are wondering if you would be interested in supporting an effort to support those folks who are on the frontlines in some way. Class members could donate to a fund that perhaps could be given to an organization in Albany GA to fight against the coronavirus.

We are keenly aware of how this virus has affected our wallets as well, and some of you may not be able to contribute, and of course, that's okay. However, for those who can, I'm asking you to contribute whatever amount you can afford. Once we have funding, a gift will be made in name of Monroe High School Class of 1974. Please give to this worthy cause.
For unto whomsoever much is given, of him shall be much required: and to whom men have committed much, of him they will ask the more. Please if you going to contribute mail your fund or cash app to Clifford rather then bring it to him ths will work for him the best.
Cash App Clifford at 229 347-8555 or $hoghead56
or you can Send checks or money orders to
Clifford Singleton
1505 West Lincoln St.
Albany, GA 31701
singleton608@aol.com

Thank you in advance for your cooperation and donation.
| | | | |
| --- | --- | --- | --- |
| Class Members | COVID-19 Relief Fund | Amount | Date |
| Bruce Wilson | Check | $100.00 | 5/2/2020 |
| Calvin Brown | Check | $500.00 | 5/4/2020 |
| Gloria Issac | Check | $100.00 | 5/13/2020 |
| Joyceln Lester | Check | $50.00 | 5/8/2020 |
| Alice Goseer-Jenkins | Check | $100.00 | 5/15/2020 |
| Debra Campbell | Cash App | $100.00 | 5/15/2020 |
| Elton Edwards | Cash App | $200.00 | 5/15/2020 |
| Alvin Chapman | Cash App | $150.00 | 5/16/2020 |
| Charles Swan | Check | $100.00 | 5/18/2020 |
| Evelyn Brown-Leggett | Check | $50.00 | 5/18/2020 |
| Joan Bryant | Cash App | $200.00 | 5/23/2020 |
| Yvonne Knighton | Cash App | $25.00 | 5/23/2020 |
| Jeanette McDowell | Check | 100.00 | 5/16/2020 |
| Beverly Vick-Gladden | Money Order | 50.00 | 5/26/2020 |
| Brenda Fowler | Cash app | $200.00 | 5/30/2020 |
| Calvin Brown | Cash App | $555.00 | 5/30/2020 |
| Calvin Brown | Check | $500.00 | 5/26/2020 |
| Louvenia Bryant | Check | $40.00 | 5/30/2020 |
| Gwen Thompson | Check | 100.00 | 5/30/2020 |
| Calvin Brown | Cashapp | 20.00 | 6/3/2020 |
| Rhonie Jackson | Check | 100.00 | 6/5/2020 |
| Janice & Wille Chester | Check | 50.00 | 6/6/2020 |
| Barbara Dawson | Checks | $50.00 | |
| Mattie Benton | Cash App | $100.00 | |
| Gregory Edward | Checks | $250.00 | |
| Betty Wallace | Check | $50.00 | 05/30/2020 |
| Cecil Leon Watkins | CASH APP | $100.00 | 7/22/20 |
| PAID OUT TO: | SAMARITAN CLINIC | - $1510.00 | CASHIER CHECK |
| PAID OUT TO: | RICKEYHODGE/FAMILY | -$102.00 | MONEY ORDER |
| Paid out to | Boys & Girls Club | -1510.00 | Cashier check |
| Ruthie O,neal Simmons | check | $10.00 | |
| Jeanette Bronner McDowell | check | $75.00 | |
| | | | |
| | | | |
| | | | |
| | | | |
| | | | |