Monroe High School

Class Of 1974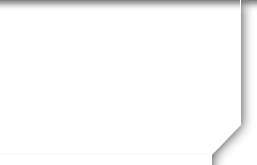 MHS 74 GoFundME
Class of 1974 - Pandemic Relief Fund
Greetings fellow Monroe HS Alum, Former Citizens of Albany, GA, and Friends:

I served as President of Monroe High Class of 1974. I, along with fellow class members, created this GoFundMe page to raise money to support folks who are on the front lines of the coronavirus pandemic; and, we invite you, our fellow alum, former Albanians, and friends to join us in this fundraising effort.

As we find ourselves in the middle of a global pandemic, we must do all we can to stay safe and take care of ourselves. All of us are painfully aware of how the coronavirus has wreaked havoc on the city of Albany. More specifically, the African American community has been overly represented with COVID-19 cases that have resulted in the third-highest death rate in the state of Georgia.

I believe we must follow the guidelines issued by the CDC: sheltering in place, social distancing, hand washing, and wearing face coverings. It is said that these measures are our best defense against the virus.

Another defender in fighting this horrific virus is all our first responders: nurses, paramedics, doctors, social workers, and other healthcare workers. Please join me in giving these heroic men and women a loud shout-out and a thank you. Some of our beloved classmates and loved ones are serving in these roles. It is for them that we undertake this fundraising effort.

In the spirit of our school motto, "Green Tornadoes Soaring to Excellence", we hope you will consider donating, joining the Monroe HS Alum, and inviting your family and friends to support our collective fundraising efforts. No one person can do everything, but each of us can do something.

"Be safe, be well, stay connected"
Calvin Brown, Monroe High School Class of "74
Organizer
MHS Class of 1974/Clifford Singleton
Cash App $hoghead56 or 229 347-8555
e-mail: Singleton608@aol.com
Snail mail: send checks or money orders to: