Monroe High School

Class Of 1974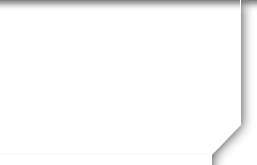 Samaritan Clinic Presentation
Calvin Brown
Monroe High School Class of 1974 Albany, Georgia
Dear Mr. Brown,
It is with a healthy dose of gratitude that I send this letter of thanks to the Monroe High School Class of 1974. Your contribution of Personal Protective Equipment, and the $1,500 monetary donation is greatly appreciated and absolutely essential to our re-opening strategy at Samaritan Clinic.
Your generosity extends far beyond the walls of Samaritan Clinic, whose mission from day one has been to provide quality, equitable healthcare services to the least of these. We thank God for your selfless act of giving and your kindness in showing up to present the donations to us.
It is not lost on us that you could have donated to any agency in the community, but chose Samaritan Clinic for this generous gift. This will help us obtain the items needed to re-open and ensure that every underserved patient continues to have a medical home.
Again, thank you for your contribution. If there is anything we can do to assist you in the future, please do not hesitate to contact me at any time.
Warmest Regards,
Nedra S. Fortson
Nedra S. Fortson, MSN, MBA, AGPCNP-BC, RN
Executive Director/Nurse Practitioner Samaritan Clinic
802 N. Jefferson Street
(229) 888.7420 – Office (229) 888.7421 – Fax
802 N. Jefferson Street · Albany, Georgia 31701 · 229.888.7420
Board of Directors
Dr. Daniel Simmons President
Dr. Bruce Fort Vice President
Albert Simmons Treasurer
Joyce Allen-­‐Claiborne Secretary
Joyce Barlow Community
Jose Roquemore Community