Wednesday Bible Study
Welcome to the Wednesday Bible Study !!!!
Every Wednesday morning at 9:30am a bible study is conducted in the Flota Conference Room and via Zoom.
The link to the Zoom site is on this web page - just click on the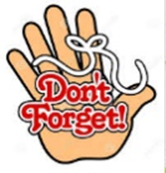 below.
You can also go to the Announcements Tab under the FPCA Members link in the left hand box.
If you have any questions or require additional information, please contact Pastor Riley on her cell
at 618-610-7946
The group is currently reading through the Book of Psalms. Everyone is welcome to join this bible study group.
First Presbyterian Church of Alton
is inviting you to a scheduled Zoom meeting.
Topic: Wednesday Bible Study
Time: 09:30 AM Central Time (US and Canada)
Join Zoom Meeting
Meeting ID: 819 2640 1079
Passcode: 713015
One tap mobile
Phone#: 1(312)626-6799 ID=81926401079 Password 713015 US (Chicago)