Caprock High School

Class Of 1989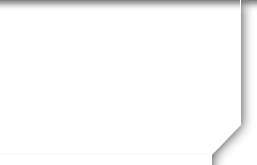 Dennis Dickens
Profile Updated:
January 19, 2009
| | |
| --- | --- |
| Residing In: | Noble, OK USA |
| | |
| --- | --- |
| Occupation: | Oklahoma State Trooper / Pilot |
Children:
Have three great kids. My oldest, Ashland is a 12 year senor and will be turning 18 this Feb. She has More…a great love and talent playing the saxophone and by her music has seen the world due to her hard work and dedcation.
Zachary is 14 years old and is a 8th grader. He also loves music and plays the Tuba. He also loves to play sports to include football, basketball, baseball, and track.
And Eli is 9 years old and is in the 4th grade. He is trying to learn the game of basketball and loves to play all types of video games.
Yes! Attending Reunion
Comments:
I am now 39 years old, living in Noble Oklahoma. This is the town I moved to after leaving Texas and Bowie Jr. High back in 1985. I meet my wife to be in the 9th grade and we dated all through highschool and 1 year of college before getting married. Times were hard on a young couple with a baby on the way, but God had his hand on us guiding us every step of the way. I worked many different jobs from my highschool days as in doing a wheatharvest tour when I was 16 years old that took me from Altus Ok to Canada. During my summer breaks I would work as a ground maintance pup picking up trash and mowing the grass and clean rest rooms at a State Park.
My 1st year in college I was a music major and worked 20 hrs a week for McDonalds, and had to learn how to live with out seeing my girlfreind. That all changed after my freshmen year as I married and now have a baby on the way and no job. I did work as a store cleark for two months after we got married before I found a job that would change my life.
I got a job driving a semi hauling heavy equipment,
and with in a year I was managing this small rental company. I worked 10 years for this little compmay as I perpaired for Highway Patrol School.
In 1998 I started my career as a State Trooper. I have found my God given gift of arresting folks for DUI and working car accidents. I have gotten to meet alot of people who really need a Christian man to help them in their time of need. I always wanted to be a pilot scence child hood, and put my self in a pilot school and got my private license in 2004. A year or so later I got to be a part time pilot for the Patrol and did that for almost 4 years until I landed a full time job as a fixed wing pilot. At this time I have put in 10 years of my life with the the State and went 1 step further and got my Helicopter rating and now I do fly both for the Patrol.
For those of you who remember me from our 8th grade year of 1984-1985 I would love to hear from you. Alot of you I do remeber and I also remember in the spring of 1985 having my folks coming to school to check my out because we were moving to Oklahoma. I never got a chance to say good bye to those of you that made me feel that Bowie Jr. High was one of my best years I have ever had.