Arvada Sr High School
In Memory
Gail Cyrus (Connor) VIEW PROFILE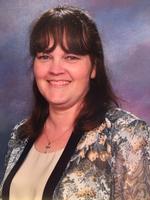 Survived By: Gail is survived by her husband Scott, her mother Ruth Cyrus, her children Troy Conner, Natalie Conner, Kayla Conner, and James Cyrus, her sister Nancy Cyrus Marlatt, and her brother Daniel Cyrus.
Gail was an avid quilter, loved her children dearly, and made special effort to run/walk as many races as she could. She was an extremely kind and generous woman, and a person who lived her life with great strength and determination throughout. She fought valiantly to beat cancer, and in the end, she won by living each moment to its fullest potential.
https://www.wm.edu/news/announcements/2017/message-on-gail-conner.php
Click here to see Gail's last Profile entry.