Welcome to the

LBJ

/

Reagan
Class of 1976 45th Reunion Celebration
Oh What A Night ... is sure to had. Reunion Week is here!!!
Below is a quick agenda for the weekend:
Friday (10/22): A casual meet and catch up at Capital Machinery Works Brewry. Food and Drinks will avaialbe for purchase. Join ust 6:00pm 4824 E. Ceasar Chavez Street.
Saturday (10/23) this is where your registration/ticket comes in to play. Join us a night filled of fun, music, laughter and a whole lotta love as we celebrate our 45th class reunion and each other. Parking on site is reserved for caters and staff but there will spots available along the street and a parking lot nearby. Caswell House - 1404 West Avenue, Austin 7:00pm - 11:00pm
Sunday (10/24) Memorial to Honor those whom we have gone before us. Share memories of the times we had with them. Join us at Bartholomew Park next to the basketball courts. You hearts will warm with all the love and compassion that is shared. We will meet at 10:00am - you may want to bring a chair or blanket in the event seating is available.
Feel free to reach out should you have any questions and we are all very excited to see everyone and will certainly miss those who were not able to join us.
The countdown is on for: LBJ/Reagan 45 Year Reunion Celebration!
Helloooooo Sixers! We have heard from so many of our classmates who are flying in and driving in from all over the country excited to attend, and we are looking forward to seeing everyone there!
Our beautiful venue offers a lot of open air space as well as multiple rooms for spreading out. It can accommodate about 250 people and we expect only about a third to a half of that in attendance this year. Our wish is to see EVERYONE and we can hardly wait! Make sure to spread the news to all your former classmates to that we can all catch up wiith one another.
We are thankful for the generosity of several classmates who made sizable donations for this event! Those donations have allowed us to keep the cost to only $45 each. What a deal for food, drinks, and dancing the night away to your favorite 70s tunes with your crazy old friends!
The Caswell House
1404 West Avenue, 78701
Saturday, October 23rd
7 pm to 11 pm
A lot of us are planning to get together at a fun local venue on Friday night before the party at the Caswell House- Venue TBA so stay tuned either her on the webiste or visit the Reunion Facebook Page. LBJ/Reagan Class of 1976 Reunion Celebration.
See below of registration information. Please reach out if you have any problems with getting regitered.
Payment Information for Registration
You will go the the side menu bar and select Tickets. You will enter as if you were entering payment by check so that we can retain record of who has
registered. You will complete the information requested and it will tally the amount due either by check, PayPal or Zelle accounts that are listed below.
PayPal

paypal.me/LBJReagan76

Zelle account - 512-415-6572. You can access the Zelle app through your banking system if your bank uses Zelle. If your bank offers this option simply activate Zelle and select "Send". You will enter the phone number that is listed above which belongs to Terry Blincoe Newman who manges our bank accounts and the fee will be directly deposited to the reunion account. Please note in the Memo section 45th Class Reunion and your name.

If you would like to mail a check please do so by October 13, 2021 to Butch Grote at 4805 Dawn Song Drive, Austin, TX 78735.
If you have any questions or problems please feel free to contact Trish Lopez Broz and she may be able to help you. Trish.Broz@gmail.com or call or text (512) 731-3989
WOW! Where has the time gone? Your Reunion Committee has been hard at work trying to make another memorable event to add to the great memories we have shared for many, many years. We hope you are excited as we are. We have booked the date and have narrowed down our venue options. So mark your calendars for Saturday, October 23, 2021. If you will be coming in from outside of Austin, you may want to book your hotel rooms soon as there is another Austin event happening the same weekend.
Stay tuned and check out the webstie for updates as we will do our best to keep everyone informed.
Your Reunion Committee members are listed below, feel free to reach out to either one of us if you have any questions. Most of us can be found on Facebook or you can email us at lbjreagan1976@gmail.com
Bill Breed
Tony Hanson
Ginny Kizer
Sheri McConnell Danze
Butch Grote
Cherie Seidenberger Kirby
Terry Blincoe Newman
Stacey Cogburn Becker
Trish Lopez Broz (Pat)
ANNOUNCEMENTS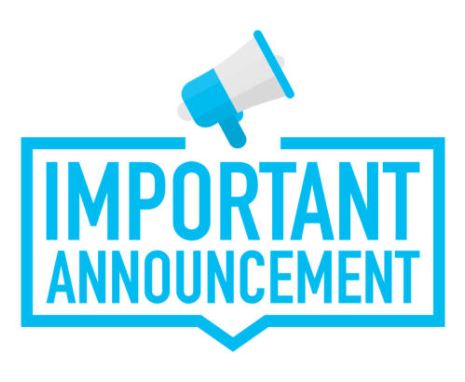 It is great to hear all the buzz and excitement for our upcoming reunion. In efforts to keep expenses down we are working on other payment options that do not incur addtional fees. We hope to have it alll nailed down in the next couple of days, so please continue to look for the "Ticket" button and or links for payments. We appreciate your patience and keep spreading the word and lets keep the Spirit of 76 Alive!