THS Hall of Fame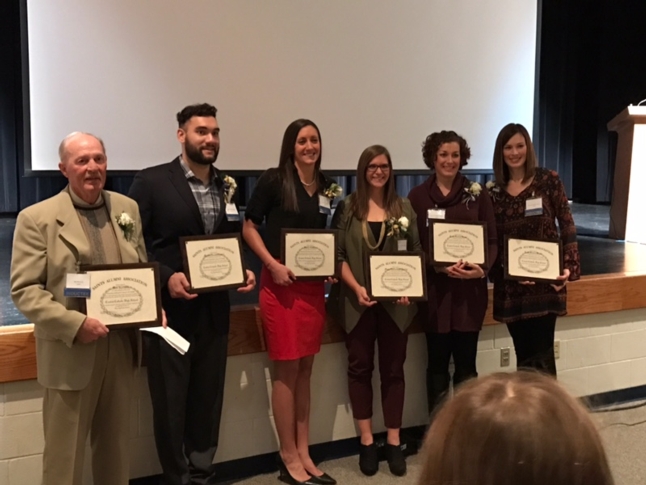 Bob Bardwell was inducted into the THS / CCHS Hall of Fame on Saturday, January14, 2017. He was introduced by Bart Williams, an NCHS Graduate who played on several baseball teams with Bob and is a good friend.
Bob delivered a very nice acceptance speech and of course crefited his parents, teammates, teachers and coaches for his successes.
In this picture are Bob and his fellow inductees: Michael Hoomanawanui '06, Rachel Calligan '05, Megan Nabrowski Penfold '04, Jenny Kabbes Fuentes '98 and Emily Kabbes Kauten '02.
Bob, we the class of '65 salute you on your achievement - it's about damn time!