Boardman High School

"Oh, What A Night!"
A perfect weekend of nostalgia and shared memories going back to Kindergarten!
The weekend could not have been held at a more beautiful location. Friday night's Meet and Greet was at the Kensington Golf Course Grille adjacent to the Courtyard Marriott in Canfield where many of our out of town classmates stayed.
Classmates met, mingled and bonded.
Sometimes a second glimpse was needed to recognize a classmate, but soon their personality peeked through.
A charcuterie board overflowing with a variety of fruits, meats and cheeses was available throughout the evening.
Saturday evening's event was adjacent to the other side of the hotel at the banquet center, Waypoint 4180.
It was a beautiful summer evening with our banquet room overlooking the golf course.
Tables were beautifully set with flowers, candy and plaquards featuring 1963 Prices and 1963 Year In Review.
Pictures of years gone by were laid out for all to view.
All seemed delighted to attend, with lots of hugs and smiles shared between classmates as they came together with conversations picking up where they had left off the night before.
The evening began with Committee Member Ada Davis speaking about how we began our lives together in kindergarten and have kept a close connection now into our late seventies.
And how we are the fortunate ones as so many of our classmates have been denied the privilege of growing older with us.
She called this the fall of our lives, a time to stop and smell the roses.
A time of comfort and warmth, a time to enjoy retirement, grandchildren and fewer responsibilites.
Ada thanked Dave and Marilyn Pipoly Brenner for so generously opening up their beautiful home for all our Reunion Committee meetings over the past year.
She then thanked the other committee members: Dave Brenner, Chris Erickson, Carolyn Decker, Rich LaRocca, Eileen Hanysh, Roger Malamisura, Linda Osborne, Dave Carosella, Marti Huggins, Linda Joseph, Karen Fine, Timmy Timms and Mark Rappoport.
Sharyn Vale received a standing ovation for her service as Reunion Committee Chairman.
There was also plenty of laughter as Sharyn attempted to auction off the "damn bricks" salvaged from the recent Market Street Elementary School demolition!
It was a night of happiness and a night to be remembered!
Everyone left with good feelings and wishing the time together could have been just a little bit longer!
One more special thank you goes out to Ada Davis Wilneff and her husband Leon for donating the sheet cake for the evening's dessert.
You will notice in the pictures from the reunion that the cake is decorated in green frosting and may wonder why?
I will bet very few classmates remember that our class colors were emerald green and silver, and that our class flower was a white rose.
And who remembers our class motto: "Start where you are with what you have; Make something of it and never be satisfied!"
Until we meet again!

Friday Meet & Greet Photos
Roger Malamisura, Carl Jackett, Dave Carosella
Dennis Patella, Mark Rappoport, Bob Linville
Sharyn Vale, Marti Huggins
Karen Murar, Sue Moore, Judy Johnson
Bob Linville, Lois Sanberg (spouse), Nels Sanberg, Chris Erickson, Carolyn Decker, Dave Entrican
Ada Davis, Karen Fine, Sharyn Vale
Glenn Johnson (Spouse) Sandy Stewart, Bill Prudner, Ed Spatholt, Judy Storm (guest), Mike Shasby
Mark Rappoport, Dave Brenner, Marilyn Pipoly, Mary Bishop (spouse), Jim Bishop
Kathy Timms (spouse) Timmy Timms, Linda Joseph, Eileen Hanysh, Elaine Rapp (guest)
Saturday Buffet photos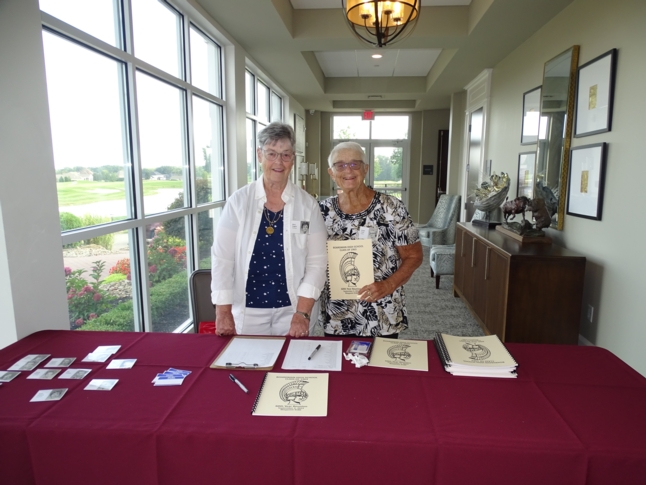 Marti Huggins, Phyllis Frank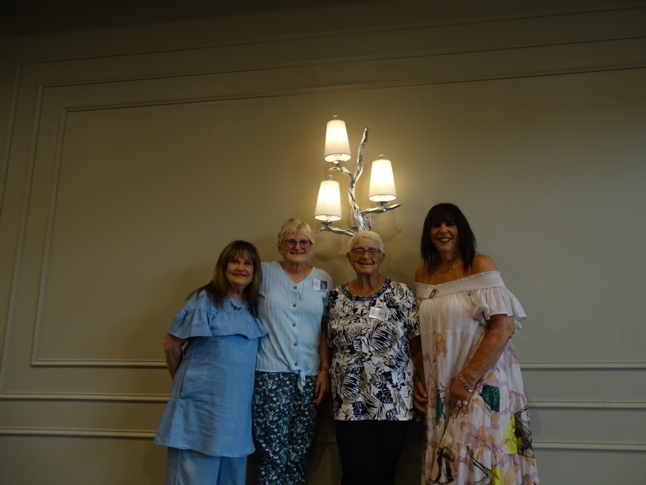 Judy Johnson, Karen Murar, Phyllis Frank, Karen Fine
(L-R Around Table) Sharyn Vale, Chris Erickson, Carolyn Decker, Arthur Goldberg (spouse), Sarajane Johnson (Goldberg), Marc Rubin (spouse), Karen Fine (Rubin), Ada Davis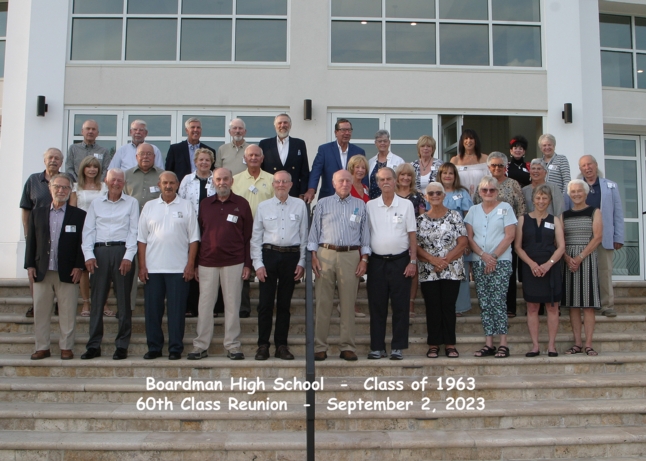 Click pic above for larger photo with names
THEN CLICK NEWLY OPENED PHOTO TO ENLARGE
---
---

Welcome Boardman High School Class of 1963!
Click here for BoardmanAlumni.org
---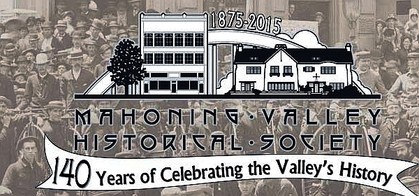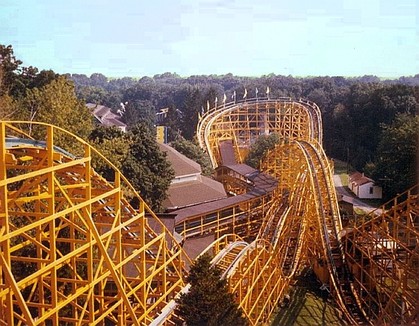 The History of Idora Park (1899—1984)
by Rick Shale
In the mid-1890s streetcar companies across America looked for ways to increase ridership in the evenings and on the weekends when the regular commuter traffic slacked off. Their solution was to tap into the thirst for popular amusements that had swept America following the 1893 World's Columbian Exposition in Chicago by building amusement parks at the distant ends of their trolley lines. (Read more...)
---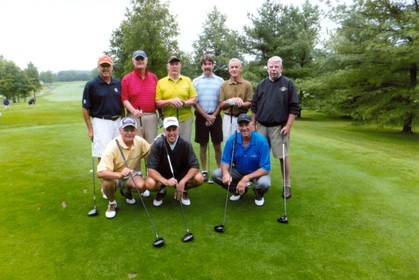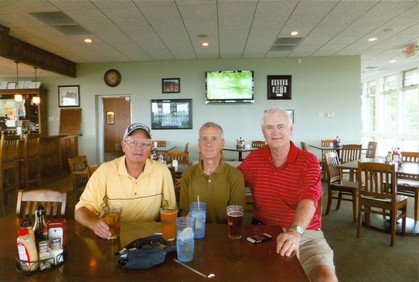 Class of 1963
50th Year Reunion
August 9, 10 and 11, 2013

Click Here For Pictures and Videos
---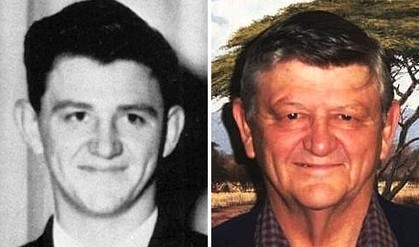 Read open letter to the Class of '63 from Keith Dyer


---

Click here for Past Reunion Photos
MOTTO:
Start where you are with what you have;
make something of it, and never be satisfied.
COLORS:
Emerald Green and Silver
FLOWER:
White Rose

50th Class Reunion Committee:
Sharyn Vale Braunstein
Chairman
Kathy Bartolec Morelli
Ada Davis Wilneff

Carolyn Decker Deardurff

Chris Erickson Williams

Karen Fine Rubin

Marti Huggins Thomas

Linda Osborne Hathhorn

Marilyn Pipoly Brenner

David Brenner

Rich LaRocca

Roger Malamisura

Mark Rappaport

Robert "Timmy" Timms
ANNOUNCEMENTS
Possi Day to all 63 Class mates,
I am so sorry that I am on the other sideof the world and unable to attend the picnic. Have a wonderful time
I am sure I am not alone when I say many changes are taking place in this 70 year old's life
I have had some health problems including a tripple heart by-pass and a cancerous prostate removed. But, praise to the Lord, I am fully recovered and back in full swing

I have founded the Positivity Foundation which is growing fantastically well and spreading throughout South Africa and soon Internatioanlly

We have also Launched a Positivity Hilding Company with various Possi Operating Companies

I have sold my BNI franchise as " Possi" is taking up 150% of my time. I will be leading a delegation from a new University being built in my home town to The Hospitality and Tourism Faculty of the University of Central Florida in Orlanda from October 26 to 30. Wish I could have organised the dates to coincide
I would love to hear from any of you. keith@possifoundation.co.za

Again, Have a wonderful get together

God Bless
Keith