Boardman High School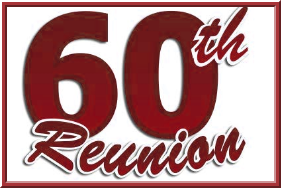 BHS Class of 1963 60th Reunion
Attention Classmates!!!
Our 60th class reunion is being planned for Labor Day weekend of 2023 with a Meet and Greet on Friday, September 1 at the Kennsington Golf Club & Grille and a buffet dinner on Saturday evening September 2 at Waypoint 4180 at Westford Commons in Canfield, Ohio.
A block of rooms has been set aside at the Courtyard by Marriott located at 4173 Westford Place, Canfield, Ohio which is connected to the facilities where both our reunion events are taking place next year.
The Marriott is offering us a special group rate of $139.00 plus tax. Go to our class website bhs63reunion.com where you will find a link to make your online room reservation beginning November 1, 2022!!
The rooms are available to book from August 31, 2023 through Monday, September 4, 2023. THE LAST DAY TO BOOK IS TUESDAY AUGUST 1, 2023. But don't wait to book as the rooms will go fast as this is a great room rate!!!
Members of the Reunion Committee are reaching out to classmates now to be sure we have your correct contact information and to find out your interest in attending our 60th reunion next year.
If you do not hear from a committee member you can contact me on my cell at 330-502-7067 or on my land line at 330-758-8438 with your updated contact information.
More information about our 60th reunion will be coming out to you in the mail early next year.
Wishing everyone a happy Thanksgiving, a beautiful holiday season and the happiest of new years!!
Sincerely,
Sharyn Vale Braunstein
Reunion Committee Chairman
Reservation Link for BHS 1963 Class Reunion from Courtyard Marriot Canfield
Thank you for choosing to have your Event with us!
Here's your reservation link your guests can use to make reservations:
Book your group rate for BHS 1963 Class Reunion
You will find the information for your online reservation link below. If you have questions or need help with the link, please do not hesitate to ask. We appreciate your business and look forward to a successful event.
Event Summary:
BHS 1963 Class Reunion
Start Date: Thursday, August 31, 2023
End Date: Monday, September 4, 2023
Last Day to Book: Tuesday, August 1, 2023
Hotel(s) offering your special group rate:
Courtyard Youngstown Canfield for 139 USD per night
---
---

Welcome Boardman High School Class of 1963!
Click here for BoardmanAlumni.org
---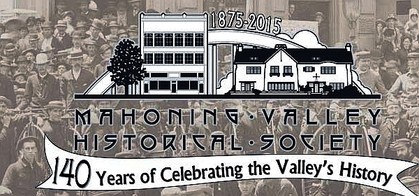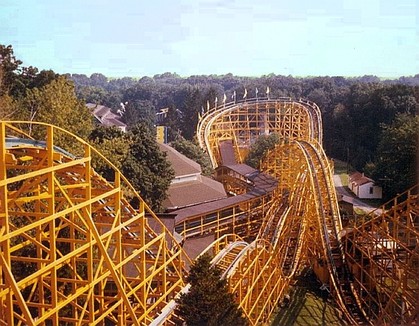 The History of Idora Park (1899—1984)
by Rick Shale
In the mid-1890s streetcar companies across America looked for ways to increase ridership in the evenings and on the weekends when the regular commuter traffic slacked off. Their solution was to tap into the thirst for popular amusements that had swept America following the 1893 World's Columbian Exposition in Chicago by building amusement parks at the distant ends of their trolley lines. (Read more...)
---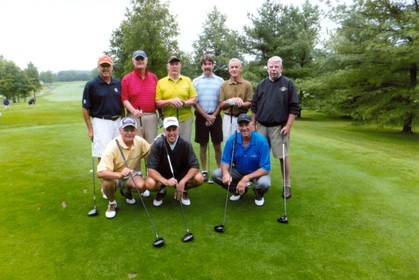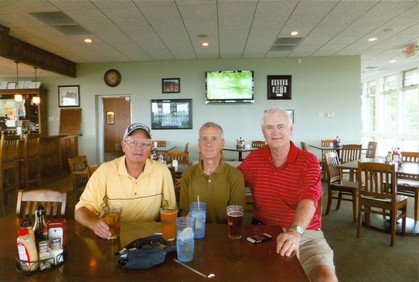 Class of 1963
50th Year Reunion
August 9, 10 and 11, 2013

Click Here For Pictures and Videos
---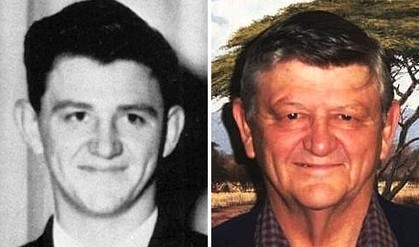 Read open letter to the Class of '63 from Keith Dyer


---

Click here for Past Reunion Photos
MOTTO:
Start where you are with what you have;
make something of it, and never be satisfied.
COLORS:
Emerald Green and Silver
FLOWER:
White Rose

50th Class Reunion Committee:
Sharyn Vale Braunstein
Chairman
Kathy Bartolec Morelli
Ada Davis Wilneff

Carolyn Decker Deardurff

Chris Erickson Williams

Karen Fine Rubin

Marti Huggins Thomas

Linda Osborne Hathhorn

Marilyn Pipoly Brenner

David Brenner

Rich LaRocca

Roger Malamisura

Mark Rappaport

Robert "Timmy" Timms
ANNOUNCEMENTS
Possi Day to all 63 Class mates,
I am so sorry that I am on the other sideof the world and unable to attend the picnic. Have a wonderful time
I am sure I am not alone when I say many changes are taking place in this 70 year old's life
I have had some health problems including a tripple heart by-pass and a cancerous prostate removed. But, praise to the Lord, I am fully recovered and back in full swing

I have founded the Positivity Foundation which is growing fantastically well and spreading throughout South Africa and soon Internatioanlly

We have also Launched a Positivity Hilding Company with various Possi Operating Companies

I have sold my BNI franchise as " Possi" is taking up 150% of my time. I will be leading a delegation from a new University being built in my home town to The Hospitality and Tourism Faculty of the University of Central Florida in Orlanda from October 26 to 30. Wish I could have organised the dates to coincide
I would love to hear from any of you. keith@possifoundation.co.za

Again, Have a wonderful get together

God Bless
Keith