Broken Arrow High School

Class Of 1969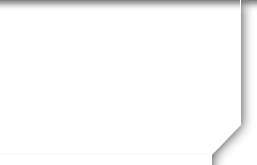 Charles Bowline
Profile Updated:
March 9, 2009
| | |
| --- | --- |
| Residing In: | Norman, OK USA |
| | |
| --- | --- |
| Occupation: | see below for details |
Comments:
Charlie's story- (as told to me, Carol Sager Ennis on March 5, 2009)

This past week Mike and I had an opportunity to visit with Charlie and Darlene, while we were in OKC for a family emergency. They told us they had been meaning to get Charlie signed up on here and put some pictures on but hadn't had a chance to do it yet- they asked me if I would do that for them, so here goes!

As most of you know, about 3 years ago, Charlie had a stroke. This was the first time since then that I have seen him. I have tried to stay up with what was going on through calls and e-mail but hadn't seen him in person. It gives me great pleasure and joy to report to all of our classmates, that Charlie is doing GREAT and looks as healthy and handsome as ever (as you can see by the photos)!

I was happy to write this for them cause I can include things about Darlene that she would never say about herself. Believe me, she has been and continues to be an integral part of his miraculous recovery. She has been by his side thoughout his ordeal and truly deserves so much credit. I know he would tell me I can't stress that enough. We should all be so blessed as to have a partner who takes the vow of "in sickness and in health" to heart, and lives it every day as she has.

Charlie still goes to therapy 5 or 6 days a week. He continues with Speech Therapy and though much improved, he still gets frustrated when trying to express himself and using specific words. He does lots of physical therapy and work outs and honestly is in the best shape ever! He's also doing accupuncture treatments, which have really helped to control swelling he was having in his right side, the side that was affected by the stroke.

He goes into his office at the Dillard Group Real Estate Co. every day and is still very involved in the operations of the company, as the principal partner. He and his two friends began that company and actually celebrated their 20th year anniversary last month. Darlene says, he's not only involved, but he's the one who keeps everyone motivated!

As if that is not enough for someone who HASN'T struggled with health challenges, Charlie is also the principal owner and operator of The Trails Golf Club in Norman. We met there for lunch and it is busy and thriving even in these hard times. You can tell he is still the most popular guy around the place- everyone came over to speak to him and shake his hand while we were there. Darlene says that through it all, Charlie has maintained his incredibly positive attitude and has been determined to overcome the damage from the stroke. He always has that gorgeous smile and disposition and she swears that is the reason he has made such amazing progress!

They have been married for 13 years. They go to every home OU game- football, basketball (men's and women's alike), run a terrifically successful business together...... Life is good again for the Bowlines!!

Charlie wants you all to know this for sure- He can't wait for the reunion and to see everyone, he looks forward to hearing from you here on the web site (he may not write you back because typing is still a problem for him) but will be reading every one of your messages.

Nothing would surprise me about Charlie, you guys, honestly. You never know, there could be another Elvis sighting at this reunion,too!