Broken Arrow High School

Class Of 1969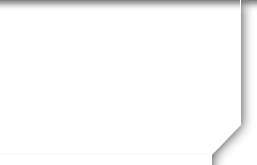 James Wait
Profile Updated:
July 1, 2017
| | |
| --- | --- |
| Residing In: | Branson, MO USA |
| | |
| --- | --- |
| Occupation: | President/CEO -Wait Enterprises, Inc. |
Children:
Children
Jim, born 1970
Jason, born 1975
Julie, born 1976
Jeff, born 1978
Comments:
NAME: James Wait
SUBJECT: Reunion Prep
INSTRUCTOR: Mr. Helm
TITLE: My Life After High School
SUB-TITLE: Has it Really Been Forty Years?

My fifth grade teacher at Southside Elementary School was Mr. Hayes. We used to laugh at this ancient man who started most of his stories with the phrase "I remember forty years ago…" Now, not only do I remember forty years ago – I graduated that long ago! If he was ancient how old does that make me?
Admittedly, I was a misfit in high school. I wasn't an athlete – when I tried out for basketball in seventh grade the coach pulled me aside and said, "Son, I've got three strings and I'm not going to start a fourth just for you." His exact words! I was permanently scarred. I wasn't a "brain", or cool, or popular. I was just an awkward kid searching for my identity. The only activities where I came close to fitting in were music, speech and drama. My claim to fame was being the half-time announcer for the band. It felt good when some of the younger girls would stop me in the hallway and ask me to quote those legendary words, "Ladies and Gentlemen, the Pride of Broken Arrow!" They would giggle then walk away. I was unworthy of any other notice from them.
After graduation I still couldn't find my place. In school I made horrible grades – barely scraping by. I wasn't dumb, just didn't care about academics. Until my senior year I had given no thought to the future, especially not college. In spite of my dismal grades, (I graduated near the bottom of the class), someone from Oral Roberts University had heard me announce the half-time show at a game in Tahlequah and offered me a work scholarship. In exchange for my services at the campus radio station they would pay my way through school. It didn't last. About a month after school started, budget cutbacks were announced and all student employees at the station were fired and scholarships were "hereby cancelled". I did not have the money to continue. Sure wish I had made better grades in high school.
When my college career went down in flames I continued working in radio for a while at stations in Tulsa, Broken Arrow, Elk City, Mountain Home, AR, and a few years later, Little Rock. Between radio gigs I worked at a lumber yard (resulting in a back injury that eventually kept me out of the military), and in the parts department at Chevrolet dealerships in Mountain Home, AR, Dallas, TX, and Grand Junction, CO.
My marriage to Sandy Samuel in December of 1969 was doomed from the start. The only good thing to come from it was the birth of our son Jimmy. After our divorce she remarried and Jimmy was adopted by her new husband and I lost touch with him for many years. We finally made contact a few years ago and last summer our entire family got together for the very first time. It was an awesome occasion, probably the best day of my life so far.
In 1973, God brought Joyce Mitchell (Mountain View High School Class of '72) into my life. We met at church in Mountain View, AR when I was hired as "Youth Director". Realizing that I needed more training for the position, I enrolled in the Missionary Baptist Seminary in Little Rock in the fall of that year. Joyce also attended and our courtship took place during the weekly commutes from Mountain View to Little Rock. We were married on November 18, 1973.
I received my A.C.M.E. (Associate of Church Music Education) degree in 1975. (I know, the degree initials sound like something that Wiley Coyote would get through a mail order house - but that's what they really called it). Over the next 25 years I served on the staff of various churches in Arkansas, Colorado and Texas as Music Minister, Youth Minister, or Pastor. Many of these positions required me to be bi-vocational in order to support my family. Sometimes I fell back on either radio or auto parts but did everything from security guard to driving a school bus to electronics repair. I also managed a few Radio Shack stores. We owned a full service electronics repair facility in Bryant, AR from 1986 to 1992. In 1978 we opened a music and electronics store in Mountain View. A couple of years later we sold the electronics portion to one of our employees. Then, in 1998, when I retired from the ministry, we bought it back. The business looked different because the owner had specialized in the emerging home satellite TV industry. We re-entered the business at a perfect time. Small dish receiving equipment was just coming onto the scene and the market was hot. Expansion into a couple of other cities and entry into the cell phone business, and eventually Radio Shack franchises, provided phenomenal growth. After selling our store in Batesville, AR last year, we now own the Radio Shack stores in Mountain View and Melbourne, AR. In addition, we have invested in real estate over the years and have several rental and investment properties.
Joyce and I have incurable entrepreneuritis (not a real word). We simply cannot resist a good business opportunity or a bargain property. Over the years we have dabbled in business ventures from beauty shops to electronics repair facilities. Even now, when we should be thinking about retirement, we are looking into a couple of new opportunities. Never say die! A couple of years ago I also started doing some free-lance voiceover work. This is fun and I get to use the special gift that God gave me in a new and exciting way.
We have been blessed with the opportunity to travel quite a bit and have visited most of the states, as well as Mexico, Canada, and Scotland. We've enjoyed several cruises including several to the Caribbean, the Bahamas, Alaska, and Hawaii. Some or our favorite vacations are to the Northeastern states (in the fall to enjoy the foliage), Hawaii, and Colorado. Particularly memorable activities were hot air ballooning, snorkeling/scuba diving, and snowmobiling.

In November 2004 I was diagnosed with non-small cell carcinoma. Four days before Christmas that year I went under the knife. After surgery the doctor begged me to undergo radiation treatment. After hearing what the side effects would be, including the destruction of all saliva glands which would make extended speech or singing nearly impossible, I opted to trust God instead. Hundreds of people prayed for my complete recovery. The result - I have been cancer free for over four years. At my last check-up the doctor said after my follow up visit in December of this year I would never have to see him again unless I wanted to. Praise God for his healing power.
When the doctor tags you with the "C" word, an automatic realignment of priorities takes place. One of the things that I realized was that family is more important than anything else. As a result, we made the decision to leave the day to day operation of our business in the hands of trusted employees. That allowed us to move to Texarkana to be closer to family. A couple of years ago we built a playground for the grandkids. It had everything that I always wanted when I was a kid. The centerpiece is a two-story fort that we call Fort Courage. There is also a trampoline, swings, monkey bars, parallel bars, playhouse, see-saw, balance beam, etc. We couldn't find a stopping place! The kids and their friends love it.
Last year, we had to go back to Mountain View to resolve some management issues in our business but have now returned to Texarkana. We sure did miss those young'uns.
Wow, who would have thought that forty years of life could be reduced to two pages? Overall, I have been blessed far more than anyone deserves. Through my experiences I have come to the conclusion that life is not measured by our wealth, or accomplishments, or fame, or power, or possessions, but rather by our relationships. If a person has a genuine relationship with God, their family and friends and is respected by their fellow man they are a success!
School Story:
During my junior year, my friend Bill McBrayer (BAHS class of '68) and I hatched a brilliant plan (well, it seemed so at the time.) Neither of us wanted to go to school that day so we went to a pay phone and called the school office. Bill said, with all the maturity that he could muster, "This is Mr. Wait. James is sick and will be unable to attend school today. Please excuse his absence." Immediately after he hung up I put a dime in the phone and made my call posing as Mr. McBrayer. I used the identical script except for the change in name.
Then, just in case someone decided to follow up – though that was not likely since we had played our roles so flawlessly – we waited until we knew that the bell had rung then I called my mother to cover our tracks. "Mom, Bill ran off the road on the way to school this morning and we got stuck in the ditch. We were late to school so if you get a call from them saying that I am absent you will know the reason." She seemed to accept the explanation but casually asked where we had run off the road. I quickly gave her a location along our standard route and hung up. Bill and I looked at each other and laughed. He made a similar call to his mother. That was before "high fives" but I am sure that we shared a similar expression of victory after such convincing performances.
Our plan had worked! After removing the air cleaner to make the engine sound really cool, we jumped into his parent's 1962 Oldsmobile and headed for Oklahoma City. What an amazing day! Bill drove fast (his normal speed), we terrorized motorists on the highway, and got into other mischief - the secrets of which I will carry to my grave. For the day, we were liberated from the slavery of school, and it felt good!
We made it back to Broken Arrow at just the right time. Somehow, we had evaded arrest, accident and mechanical trouble. Bill dropped me at my house as usual. I walked in the door trying to act as if everything was normal. Mom met me with the customary "How was school today?" But there was something about her tone that worried me a bit. "Okay", I lied. The fury erupted from her like Mount Vesuvius! Mr. Robinson had indeed called. She proceeded to drive to the location that I had given her for where we had run off the road. There was the conspicuous absence of ruts in the ditch. Arggghhh! Why didn't we think of that?
The good news is that, finally, I get un-grounded next month. Good thing, too. I have a reunion to attend in May. See you there.
Posted: Dec 17, 2013 at

12:56 AM