Broken Arrow High School

Class Of 1975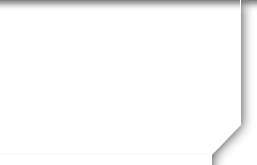 Not a member?
JOIN HERE
Find and click on your name.

CLASSMATE IN MEMORY FUND

Please donate to the Memory Fund. When we loose a Classmate, we will use these funds to Donate to a Charity in their Memory & send a Card to the Family. Any amt is appreciated.

---
Welcome Class of 1975
"Our friends are a very important part of our lives. Treasure the tears, treasure the laughter,but most importantly, treasure the memories."

---
Remember
Remember the souls of those who've passed –
Brave men and women who breathed their last
On seas of battle, in skies of war,
On every blood-soaked field and shore.
Their voices cry to us from where they lie –
"It wasn't my goal that day to die.
But my life was mine. It was mine to give,
And I gave it up so that others could live.
I'd give it again if that's what it cost
To keep your freedoms from being lost."
Remember the souls of those who sleep –
The ones who came home, but their wounds ran deep.
On seas of battle, in skies of war,
On every blood-soaked field and shore –
The things they endured and the things they saw
Left them empty or left them raw.
Some overcame, but all of these brave
Carried haunting memories to the grave.
Remember them all. Give these honored their due.
The things that they did? They were done for you.
Janet Lee Davis
________________________________________________________________________________________
Who is ready to get together for some fun and fellowship??? I know I am! After a year of a Pandamic, Quarantine and Talking by Zoom, I am ready for us to actually spend some time together in person!!
We still feel it is best to wait until next year, 2022, for our full Reunion. But, this year we just want to spend one evening, Downtown visiting with our old friends.
HERE ARE THE DETAILS:
WHERE: BA FARMER'S MARKET, MAIN ST. (AT RR TRACKS)
WHEN: JUNE 11, 2021.....7-11PM FRIDAY EVENING
COST: NO CHARGE
WHO IS INVITED: CLASS OF 1975 AND ANYONE YOU WOULD LIKE TO INVITE FROM THE OTHER CLASSES
WHAT TO BRING: NO FOOD OR DRINKS WILL BE PROVIDED......SO, BRING YOUR ICE CHEST FILLED WITH YOUR WATER, POP OR FAVORITE BEVERAGE
PACK SOME FOOD IN YOUR CHEST, IF YOU WOULD LIKE TO BRING YOUR DINNER, OR YOU CAN WALK DOWN TO ONE OF THE MANY GREAT RESTAURANTS ON MAIN STREET AND GET A VARIETY OF FOOD TO GO!!
BRING PORTABLE CHAIRS
IF YOU HAVE ANY QUESTIONS, PLEASE LET US KNOW!!
WE HOPE TO SEE YOU THERE!!!
Your Reunion Committee
Randy Gaylor
Tracy Pharr Upton
Raynelle Melton Skocdopole
Frances Barnes Rothhammer
Chester Rothhammer
Patti Sims
Cregg McGinnis
Kristi Richardson
________________________________________________________________________________________
I AM EXTREMELY SADDENED TO SHARE THAT WE HAVE LOST TWO MORE CLASSMATES SINCE THE BEGINNING OF THIS NEW YEAR, BILL GARRETT, JR AND JUST RECENTLY, LOREN PALMER.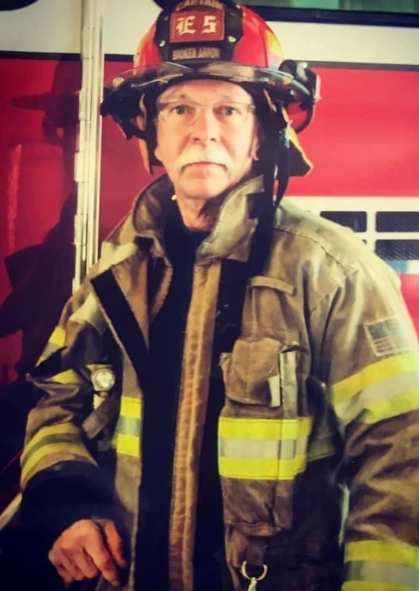 RETIRED CAPTAIN LOREN DALE PALMER
MAY 17, 1957 - MAY 29, 2021
LOREN SUFFERED A MASSIVE HEART ATTACK VERY EARLY WEDNESDAY, MAY 19, 2021 WITHOUT WARNING. AFTER AWHILE, THEY MANAGED TO RESUSCITATE HIM. FRIENDS AND FAMILY BEGAN A HORRIBLE WAITING GAME, MUSTERING ALL THE PRAYERS, LOVE, SUPPORT AND THOUGHTS THEY COULD FOR LOREN.
HOWEVER, IN SPITE OF THE HEROIC EFFORTS BY FAMILY, FRIENDS, FIREFIGHTERS, NURSES AND DOCTORS, LOREN'S CONDITION CONTINUED TO DETERIORATE AND LOREN PASSED SATURDAY EVENING, MAY 29, 2021.
RETIRED CAPTAIN LOREN PALMER PASSED AWAY ON MAY 29, 2021 WITH FAMILY BY HIS SIDE. A MEMORIAL SERVICE WITH HONORS HAS BEEN SCHEDULED FOR SATURDAY, JUNE 5, 2021 11AM AT CEDAR RIDGE CHRISTIAN CHURCH IN BROKEN ARROW.
FOR THOSE WISHING TO SPEAK OF A MEMORY, SHARE A POEM OR A PRAYR, PLEASE CONTACT JESSICA TENNISON BY WEDNESDAY 1 PM VIA FACEBOOK.
FOR THOSE THAT WISH TO PAY THEIR RESPECTS AND ARE UNABLE TO ATTEND ON SATURDAY, THERE WILL BE A PHOTO/MEMORY BOOK AT FLORAL HAVEN IN BROKEN ARROW THURSDAY 6/3/2021 AND FRIDAY 6/4/2021 10AM - 6PM.
CEDAR RIDGE CHRISTIAN CHURCH FLORAL HAVEN FUNERAL SERVICE
4010 W. NEW ORLEANS ST. 6500 S. 129TH E. AVE.
BA, OK 74011-1186 BA, OK 74012
LOREN'S FULL OBITUARY:
https://www.floralhaven.com/obituaries/Loren-Palmer/#!/Obituar
FIND A GRAVE LINK:
https://www.findagrave.com/memorial/227974467/loren-palmer#add-to-vc
FB LOREN PALMER LEGACY
://www.facebook.com/Loren-Palmer-Legacy-107595524870288/________________________________________________________________________________________
WILLIAM "BILL" ALBERT GARRETT, JR.
JANUARY 17, 1957 - MARCH 24, 2021
BILL HAD SUFFERED WITH HEART PROBLEMS AND HAD BEEN ILL FOR THE PAST FEW YEARS. I AM SO SORRY THAT WHEN WE LOST BILL, I DID NOT INFORM EVERYONE OF HIS PASSING IN A MORE TIMELY MANNER. I AM SURE THAT BILL'S WIFE SUE, HIS DAUGHTER, DALLAS AND HIS PRECIOUS GRANDCHILDREN WOULD STILL APPRECIATE YOUR THOUGHTS AND PRAYERS AS THEY FACE THESE DIFFICULT DAYS. BILL WAS A LOVING HUSBAND, DEVOTED FATHER AND GRANDFATHER; ALONG WITH BEING A FAVORITE COACH TO SO MANY THROUGHOUT THE YEARS.
FUNERAL SERVICES FOR CHELSEA RESIDENT BILL GARRETT, WERE HELD MARCH 29, 2021 AT THE CHELSEA FUNERAL HOME CHAPEL. BILL PASSED AWAY WEDNSDAY, MARCH 29, 2021.
THE SON OF WILLIAM ALBERT GARRETT AND WILLA DEAN (HIGGINS) GARRETT WAS BORN JANUARY 17, 1957 IN TULSA. HE SPENT HIS EARLY YEARS IN BROKEN ARROW WHERE HE ATTENDED SCHOOL AND GRADUATED IN 1975. AFTER GRADUATION HE BEGAN ATTENDING CLARMORE JR COLLEGE WHERE HE WAS THE EDITOR OF THE SCHOOL NEWSPAPER. IT WAS THERE THAT HE MET SUE THARP. THE TWO BEGAN DATING AND WERE MARRIED ON DECEMBR 25, 1976. AT THAT TIME, BILL TOOK A BRAKE FROM SCHOOL AND BEGAN WORKING STEAMATIC CARPET CLEANING. HE WORKED THERE UNTIL SUE COMPLETED COLLEGE. AT THAT POINT BILL RETURNED TO CLAREMORE JR COLLEGE. HE COMPLETED HIS ASSOCIATE DEGREE AND THEN BEGAN ATTENDING NORTHEASTERN STATE UNIVERSITY. THERE HE GRADUATEDWITH A BACHELORS DEGREE IN HISTORY AND JOURNALISM IN 1981.
BILL BEGAN HIS TEACHING CAREER AT SPERRY, WHERE HE COACHED GIRLS' BASKETBALL AND TAUGHT HISTORY. HE ASO TAUGHT AT SEVERAL OTHER AREA SCHOOLS, INCLUDING WYNONA, PADEN, WHITE OAK, KETCHUM, TULSA AND COWETA, WHERE HE TAUGHT FOR 18 YEARS. HE USUALLY TAUGHT HISTORY, JOURNALISM AND YEARBOOK CLASSES. HE RETIRED FROM TEACHING IN 2017..
IN HIS SPARE TIME BILL HAD MANY HOBBIES. HE ENJOYED COLLECTING THINGS SUCH AS HOT WHEELS, BASEBALLS, KNIVES, AND POCKET WATCHES. HE ALSO ENJOYED ENTERTAINING BY TELLING FUN STORIES AND DOING IMPERSONATIONS. OTHER HOBBIES INCLUDED WRITING , FISHING AND PHOTOGRAPHY. HE ENJOYED TAKING PHOTOGRAPHS OF SPORTS TEAMS AND WEDDINGS, ALONG WITH MANY OTHER THINGS. ONE OF HIS BIGGEST HOBBIES BEGAN WHEN HIS FRIENDS GOT HIM INTERESTED IN CIVIL WAR RE-ENACTMENT. THIS LED HIM TO PARTICIPAE IN MANY RE-ENACTMENTS ALL OVER THE COUNTRY. IT EVEN LANDED HIM A SPOT IN THE MOVIE, 'THE TRAIL OF TEARS'.
BILL IS SURVIVED BY HIS WIFE SUE, DAUGHTER DALLAS WEST AND HUSBAND LUKE, GRANDCHILDREN JAYLIE, DAYGAN, AND LEVI WEST, AND SISTERS PAT ANDERSON AND LINDA COLLIE.
https://www.mmsfuneralhomes.com/m/obituaries/Bill-Garrett-5/Memories
GERALD WAYNE GRAHAM
1956-2020
IT IS WITH A HEAVY HEART TO SHARE THAT WE HAVE LOST ANOTHER CLASSMATE. GERALD PASSED AWAY MONDAY MORNING, SEPTEMBER 21, 2020, AFTER A LENGTHY ILLNESS.
Gerald Wayne Graham, 64, of Coweta, Oklahoma passed from this world on Monday, September 21, 2020 in Broken Arrow, Oklahoma. He was born on August 7, 1956 to parents Bill and Geraldine Graham.

Gerald leaves behind his wife Robin Graham, and children Krissy Smith, and her husband Scott; and G. W. Graham and his wife Ashlee; his grandchildren, Landon and Dillan Smith, and Gage and Lillie Graham; his siblings Billy Graham, and his wife Susan; Rick Graham and his wife Shelly; and Patty Mayfield and her husband Ron; as well as a host of other family and friends that will forever miss him.

Gerald is proceeded in death by his parents Geraldine and Bill Graham, as well as his brother Sonny Graham.
ACCORDING TO HIS WISHES, THERE WILL NOT BE A SERVICE. PLEASE REMEMBER THE ENTIRE GRAHAM FAMILY IN YOUR THOUGHTS AND PRAYERS.
THERE ARE SOME PICTURES SHARED BY THE FAMILY AND ALSO A FEW FROM SOME OF OUR PREVIOUS "GET TOGETHERS" ON HIS MEMORIAL PAGE. I ALSO WELCOME YOU TO SHARE SOME OF YOUR MEMORIES OF GERALD ON HIS PAGE.
(IF YOU HAVE ANY PICTURES OF GERALD THAT YOU WOULD LIKE TO SHARE, PLEASE LET ME KNOW.)
---
---
July 27, 2020

🐅🐅BAHS Class of 75🐅🐅
After much consideration, the Reunion Planning Committee has made the difficult decision to cancel this years class reunion. We have received many notes regarding concern over CV-19 and the recent resurgence. Due to COVID concern and the possibility of limits being put on venues, we determined a decision needed to be made.
Oh a brighter note, we have managed to secure dates for our 46th Class Reunion, May 21 & 22, 2021! Specifics for our 46th reunion will be the same as the reunion we had planned for next month. Our Friday night event will be held at the BA Farmers Market and Saturday night will be at Stokely's Event Center. More details on these events to come as time approaches.
For those who have paid, we can hold or refund you deposits. The price for next years reunion will remain the same as this year.
Stay healthy......we look forward to seeing everyone next May! ❤️
For those who may want to register, here's registration information again.
Fee: $60/pp
Check made to: BAHS Class of 75
Send Check to:
Raynelle Rudolph
1430 S. St. Louis Ave.
Tulsa, OK. 74120
Take Care Y'all.....Be Safe!
Your Reunion Committee,
Kristi Richardson, Tracy Pharr Upton, Patti Sims, Steven Cregg McGinnis, Chester Rothhammer, Frances Barnes Rothhammer, Randy Gaylor, Raynelle Melton Rudolph
40 YEAR REUNION
MAY 1-2, 2015
---
What a great time we had at our 40 Year Reunion!!
A time to Visit a little, Laugh a little and Hug a lot!!
We really missed all of you who could not make it!
Friday Night at the Farmer's Market .on Main Street - BA
Class of 1975 along with spouses, and a few friends from other classes in the 70's. We were very honored to have Dr. Clarence Oliver join us, standing front row to the left along with two of our former teachers, Mrs. Linn Ball and Mrs. Carla Dobbins Crow.
CLASS OF 1975 AT THE SATURDAY NIGHT EVENT AT THE STOKLEY EVENT CENTER
CLASS OF 1975 GRADUATES WHO ATTENDED BA 1ST - 12
STAN LOGAN WHO TOOK THE PHOTO WAS ALSO PART OF THIS GROUP
---
CHECK OUT JEANNIE SIMMS YORK'S 40 YEAR REUNION SLIDESHOW - SHE DID AN AWESOME JOB!!!
JUST CLICK ON THE TAB IN THE LEFT COLUMN 40 YEAR REUNION SLIDESHOW
40 YEAR REUNION PHOTO GALLERY IS ALMOST DONE
IF YOU HAVE PICTURES TO ADD TO THE GALLERY, PLEASE MESSAGE ME AND I'LL SEND YOU MY PRIVATE EMAIL.
---
CLICK THE ICON AND YOU CAN FIND OUR CLASS ON FACEBOOK
---
UPCOMING BIRTHDAYS