ANNOUNCEMENTS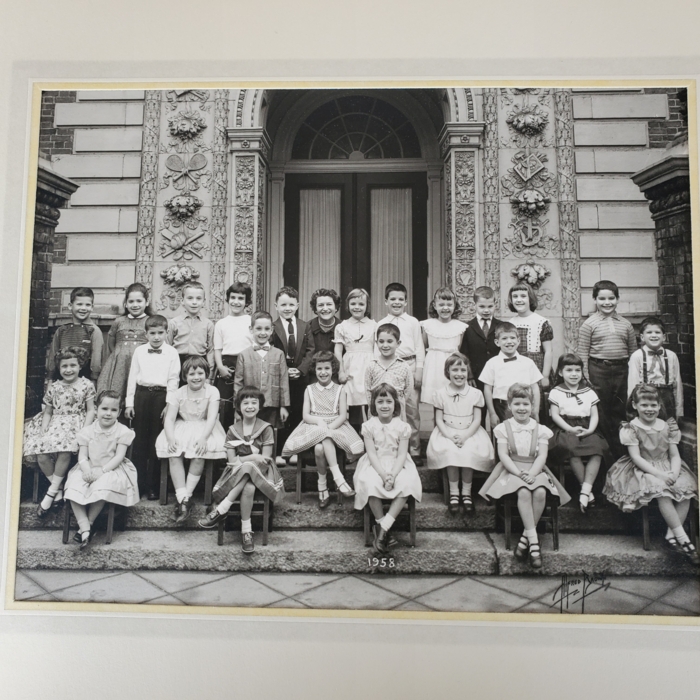 )
Back Row: Jonathan Selig, Nina Schwartz, Ronnie Katz, Nancy Sargon, Eugene Sullivan, Mrs. Feldman, Andrea Langley, Peter Fiedler, Linda Evers, Douglas Kaufman, Leah Altman, Peter Milgroom,
Middle Row: Ellen Yanofsky, Jim Alkon, Joan Rice, Lloyd Berenbaum, Martha Fabricant, Junior White
Seated: Joanne McCann, David Cohen, Anita Seroll, Jackie Cousins
Front Row: Susan Milgroom, , Debbie Freedman, Arlene Libby, Mimi Kramer, Robin Adelson, Margaret Blotner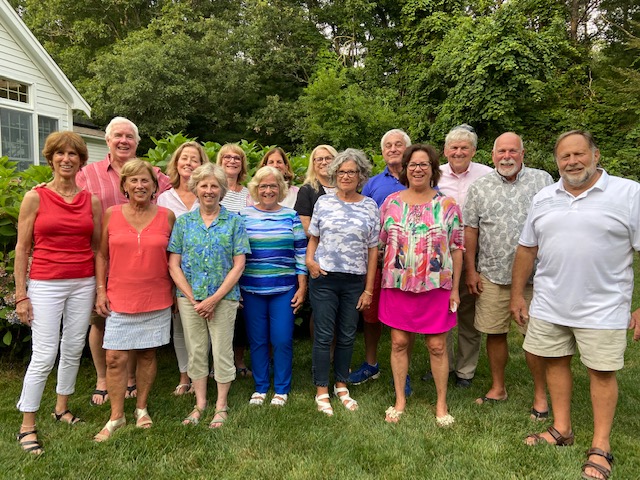 Saturday, August 7, 2021
Carl's House, N. Falmouth, Cape Cod

Top Row: Barry McNeilly Claudia Clifford, Betsey Smith McKeon, Merry Slavin Petersen, Donna Gallagher, Carl Ship, Bob Lynch, Alan Kooris
Bottom Row: Shelley Denenberg Bloom, Janis Halpert, Mary Hunter Marshall, Nancy Solomon Quimby, Judy Rand Cutter, Phyllis Speen Reilly, Mark Wadness
<
https://youtu.be/HkTYY45UGQs
p>Memories from 1970
Hello! Welcome to the Brookline High, Packard House, Class of 1970 web site. This site is the place to find out information about old friends and the latest information about our classmates and all the Reunion information.
Visit the site often! See all the latest changes, updates & classmates now registered
Select your name in the box on the right and fill out a few simple questions. Note: This site is for the use of the Reunion Committee and classmates only. No information will be used for commercial purposes.
See hundreds of photos from the 40th Reunion on the "Pictures from the 40th" page of the website.
https://youtu.be/HWhlNkA9FoY

Play this video and see how many of these classmates you recognize.