Welcome to our new Private, Inter-active Website! Over the next few months you will see additional information and opportunity to communicate more easily and timely with your Oak Hills POA Board members and neighbors! As you begin to use the new site, we invite your comments, suggestions, news and stories about life on Dewey Lake! If you've got an idea to share please use the "contact us" form. We'd love to hear about it! You may also communicate member to member using either the community forum or 'send private message' from their profile page.
ATTENTION OAK HILLS POA MEMBERS!
Mark your 2022 Calendar for the following important dates:

Next General Association Meeting:
Saturday June 18th at 1pm. Meetings are held at the park under the big willow tree. All property owners are encourged to attend.
2022 Annual Association Dues
Are payable by March 1, 2022. (refer to By-Laws Page 2, Article III)
Current dues are $75/Year and can be paid online or mailed to the Oak Hills Property Owners Association c/o 740 Hillcrest Dr, Brooklyn, MI 49230. Dues statements will be mailed or emailed to all members shortly.

Property Tax Dates: 2022 Winter taxes are due by February 15th 2022. After that date you can no longer pay them at the Cambridge Township Hall and additional interest and fees apply. IF you are over 60 years of age, you have until February 28th to pay this years winter taxes at the Township Hall without penalty. This does not apply to upcoming summer tax due dates. A $90.00 surcharge is part of the winter tax bill to cover snowplowing and road maintenance.
Weed Control - Will be applied anytime between June 1 - July 1. See the document section for the Treatment Notice and the Risk/Benefit Information regarding the treatment of Weeds.
Link to Cambridge Code of Ordinances
A reminder - Your pets are your responsibility.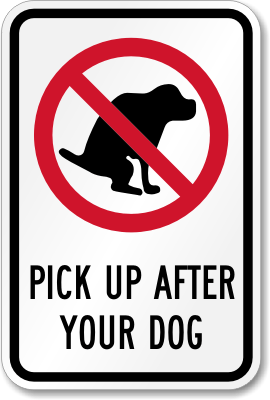 Cambridge Township and your OHPOA Bylaws and Rules require that your dog be leashed when not on your your own property and that you clean up any droppings deposited on beaches and other common areas. (See OHPOA Rules, pg 8 #11) Please be courteous to your neighbors and our guests.

Additionally, STATE LAW REQUIRES ALL DOGS WILL BE LICENSED AND WEAR A COLLAR. THEY ARE TO BE KENNELED OR ON A LEASH AND NOT ALLOWED TO RUN FREE THROUGH THE SUBDIVISION. This is enforced by the Lenawee County Sheriff's Dept. Violations should be reported immediately (Phone # 263-0524). Owners with dogs at the beaches, walking our neighborhoods and in all common areas must also abide by this law and insure their dogs are leashed at all times and that droppings are picked up immediately.

Did you know.... ALL Association Members are responsible for enforcing our By-laws and Rules! Please do your part to maintain the Safety, Privacy, Integrity and Intent of our Association and Community.

It is the intent of the Oak Hills Property Owners Association to go paperless, saving both time and money. As such, we will begin this year emailing your annual dues statements and receipts to the primary email address provided when you join our website. You may also provide an additional email address to receive this information by filling out the "alternate email address" box in your profile. Dues statements will be mailed to members by February 15th each year. IF YOU ARE NOT A MEMBER OF OUR WEBSITE... we asked that you please join. If you do not join, you must request in writiing to have your statements and receipts mailed to your home. Your request can be sent to the attention of Bonnie Black C/O 740 Hillcrest Drive, Brooklyn, MI 49230.

Benefits of joining our website:
► Online Dues payments!
► Immediate access to Association By-laws, Rules, Meeting Minutes, Annual budget and other important documents.
► Timely notifications of important information and announcements sent to your phone, email or facebook accounts.
► Ability to vote or participate in online surveys about issues pertaining to our community.
► Ability to interact in real-time with Board Members and your neighbors in the forum, through the contact us form, and via private message.
► Be involved, be in the know, and participate in our Association - from the comfort of your own home!

Please consider Joining today! It's easy! Just click here - find your name on the list and complete the short profile and email verification process!