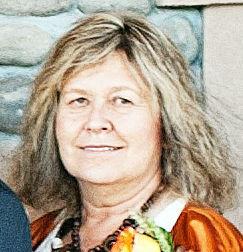 Alicia Jean Brand, 71
June 17, 1946 – June 7, 2018
Alicia Jean Brand, 72, passed away on Thursday, June 7, 2018 at St. James Healthcare in Butte, Montana.
Alicia was born in Butte on June 17, 1946. She attended Girls Central High School where she was head majorette. Upon graduating from Girls Central, Alicia attended Gonzaga University and later University of Idaho. After attending college, Alicia spent almost 15 years working for the Federal Bureau of Investigation in Minneapolis, Minnesota. She spoke fondly of her time in Minneapolis.
Alicia returned to Butte to spend the remainder of her life with her family and was an active and devoted member of the Catholic Church. Alicia's faith and devotion to the Lord was the biggest priority throughout her life.
Alicia was preceded in death by her parents, Al and Dorothy Brand and is now survived by her brother and sister-in-law Joe and Sharon Brand of Draper, UT and her nephews, Kyle Brand, Tyler Brand and his wife Danielle of Seattle, WA.
Our sister and aunt is now at peace. May the Lord find a high place in heaven and eternal life and happiness for Alicia that alluded her for many years here on earth.
Alicia's remains will be cremated and memorial services have been tentatively scheduled to have the Rosary on the evening of July 13th and Mass of the Resurrection July 14th. Exact times and dates will be announced in the coming days.
The Brand family would like to extend our gratitude to all the staff at the Crest Nursing Home and St. James Healthcare in Butte and St Peter's Hospital in Helena for their attentiveness and loving care.
Alicia was a long-time resident of Butte and received much love and support from the community over many years. So, in lieu of flowers, we ask that donations be made to your local Butte charity of choice.