Mothers
MOTHERS' DAY



May 10 2020
We're glad our country sets aside a day to honor our MOMS

.
Our website has a special way to honor our mothers by keeping this link
open during the month of May. Through the participation of some we are
able to start a tradition to visit and reminisce the influence and love they have shown us.

It is a day that inspires us to reflect on the legacy of
MOTHERHOOD
by focusing on our own mothers and honor them and
their memory.


This page is dedicated to all mothers and aunts and mother figures
who tended a child or another human being just like a birth mother.
Thanks to all who contributed to make this link possible.This link
is open to all Catherinians who wish to add their mothers and
share their memories with the website.
Submitted by Jocelyn Canen Belandres
My Mom's name is ANUNCIACION CANEN.
I gave my Mom a surprise birthday party because she just turned 90. She is the eldest in the family of 11. Six of her younger siblings went to Heaven. So I think she deserves a big surprise party and everything was a success. My brother Arnolfo is in the picture with us.
Submitted by Tessie Sienes Jessop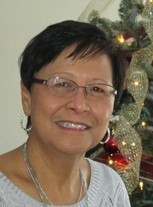 Sisters in the website
Ma. Corazon Sienes Enad
Maria Socorro Sienes Pena





Julita Sienes
(1918 - 1992)
Showing my love and gratitude to a very special mother for she was my role model when it came to kindness, humility and common sense. This photo was taken after she became a Canadian citizen. She raised 7 Catherinians, was an educator in the Philippines, and immigrated to Canada after my father passed away.
Ma. Corazon Sienes Enad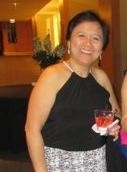 Thankful to God for giving me a wonderful mother. Although she's been gone for more than 20 years, the lessons she taught me are as relevant now as they were then. Putting others' needs before mine, helping out when you can, living within our means are just a few of the many things I learned from you, Mom. Thank you!!!!
May 6 2015 at 11:47 am Like
Happy Mother's Day, everyone!!!
Maria Socorro Sienes Pena



I am very grateful to have had such a wonderful mother who taught me everything that I know today. I miss you Ma, and I love you and I will carry you in my heart forever.
May 06 2015 at 6:16 pm. Like
Happy Mother's Day everyone.










Submitted by Vilma Cong
Sisters in the website
Vivian Cong Montecillo
by Vicky Cong Urbano

Seeing my mama's health slowly deteriorate during her last couple of years was very painful to me. Gone was the once strong woman who, when we her children were still graders, would wake up very early to cook for us or to oversee the helpers in preparing our breakfast. Although with a few reprimands, she'd assist us in getting ready for school. And after we have left the house, she'd go about her household chores of organizing things, cleaning the toilet, etc, etc. And after everything was done, off she'd go to Parking to shop for things that she'd cook for supper and dinner. She also could find time to help papa in our store. I can vividly remember the very delicious ice cream she'd make from scratch and sell for ten centavos per glass mostly to passengers of buses from the southern part of the province who'd make a stop in a nearby restaurant for snacks or lunch. She'd concoct different flavors every day, like ube, mango, coconut or just plain milk. At that time, the term "organic" was alien to me, but mama was already using that kind of stuff for our foods. Everything was fresh and newly bought from the market near our store in Parking.
That was her daily routine as we were growing up and when we needed less of her attention and we were already able to take care of ourselves, mama found time to join the Catholic Women's League (CWL). I was very happy to see her enjoying the company of old and new friends in our town. Coming from their monthly meeting, she'd be very bubbly and, sometimes, to the point of laughing in tears, she would recount to us in detail over dinner the funny stories that Nang Tibing Alfafara narrated to their group.
Going with mama to the city to shop for school supplies or clothes was like joining a marathon. When I was small, I was amazed at how fast she could walk, while holding my hand. With my tiny steps, I would practically be running beside her. And how she could haggle for a huge discount was a feat of hers that I couldn't duplicate. Some vendors later told me how mama would talk to them with an accent, herself being a Manila transplant. But we never noticed any difference in her speech, as compared to native Cebuanos. Maybe we just got used to it.
And another thing that really amazed me was how mama could ably handle all by herself three small kids in riding the bus to and from Cebu City, when we all would be throwing up, one after the other, as if in a chain reaction. Ever ready was the small brown paper bags to which we'd vomit, which she always kept inside her bag. But when she'd hastily retrieve them from her bag, the more we'd feel like throwing up because we could inhale the smell of her fan made of sandalwood. And her bandana, with which she'd sometimes wipe us clean in panic mode, had the same repulsive smell! A few decades later, when I'd come across that particular scent, it was always mama that would flash into my mind and it would never fail to bring a smile to my face as I'd reminisce those happy childhood days.
Our going to school for the first time was another challenge for mama, as she'd practically drag each of us to our kindergarten class at St. Catherine's School, always accompanied with wails as the child would behold a "horny" (because of their habit) Belgian nun for the first time. I also remember that several years later, my son, Xavier, was in Grade 1 and a teacher threw something to him in disgust for being so talkative in class. In less than 24 hours, mama practically barged into the school to report to the school principal what the teacher did to her beloved grandson. And, of course, mama confronted the teacher, too!
Another fond memory of mama is her bringing us to church on the morning of our birthdays, with a new dress bought from the city or from the Luan-luan market. And she'd buy a candle for us to light, with an accompanying prayer for good health. So characteristic of mama was to put our welfare on top of everything and this was manifested when one time my sister, Vilma, then 3 years old, was attacked by a dog in the convent's kitchen. She tagged along mama to the convent prior to a party thrown by Padre Jose, when mama brought several ceramic plates and metal spoons and forks to lend to Nang Bebang, Padre Jose's sister, who was her close friend. Suddenly, a huge dog jumped on Vilma and bit her. Mama ran to the child's rescue and practically shielded Vilma from the furious dog, thus she herself was subsequently bitten. The next 15 mornings saw both of them going to the house of Thelma Alcordo's parents, which is just 3 houses away from ours. Nang Taling,Thelma's mama, who was a nurse, administered the daily anti-rabies shots before leaving for her work in San Fernando. Our families became closer so that later, a younger brother of Thelma, Mike, became mama's grandson and my younger sister, Vivian, also became a goddaughter of Thelma's aunt.
As we were growing up in Carcar, mama used to sew on our new shirts and even on our underwear the shortcut versions of our nicknames. She also did it on our towels and blankets. When she became older, she shifted to using a marker. Up to this day, I still have in my possession a few pieces of those things which I keep for sentimental reasons.
And oh, how I miss mama's cooking! Her torta (using ground pork), pancit, adobo and dinuguan were to die for (literally speaking, too! Hehe!). I remember that when my family and I just arrived in the U.S. and a week later, we had to travel on a greyhound bus from San Diego to Houston, she prepared for us a dozen boiled eggs and a huge Tupperware with adobo, so we won't go hungry during our trip. And funny how other passengers would have their eyes wander, whenever they'd hear a sort of banging when we'd secretly pry open the boiled eggs, trying to find out who the "culprit" was! Had it happened during this time when terrorist attacks are popular, the driver would have reported to the authorities about the weird sound. Hahaha!
I admit that I unknowingly got to copy some of mama's traits. Whenever my family would go on out-of-town trips, I'd wake up at dawn to boil some eggs and to cook chicken and pork adobo to bring along on the trip. And whenever I'd hear of another terrorist bombing somewhere, I'd keep on reminding my children to stay at home, unless it's for work, and to be vigilant. And they would tease me, saying "Now, mama, you sound just like lola!"
The memory of mama on the day she had the stroke in my home still haunts me at times. WE just had a late lunch and, after tidying the kitchen, I looked for her upstairs, only to find her slumped in a corner of her room. Looking at me so helplessly, she was talking in a slur, as if asking for help. I always cry every time I remember her face at that fateful moment. Even when mama was already very weak and could hardly talk sensibly after her stroke, she'd sometimes try to hand me foods that she'd be eating, urging me to also eat. And knowing how particular she was with her looks prior to her stroke, I'd find time to comb her hair and sometimes dab on her some perfume and even to color her hair, if I had much time.
Thinking out loud now, I can say that mama was such a devoted wife to papa, so that she gave up her dream of becoming a nurse to become a fulltime wife. They met in Manila when mama was a nursing student during the war and papa, then a soldier, was admitted to San Juan de Dios Hospital for wounds that he got during the Death March and also during the battle against the Japanese invaders. And almost all of mama's 92 years were spent as a devoted wife and mother and later as a doting grandmother to her grandchildren. With Mother's Day fast approaching, the more I miss mama and her tender, loving care, in spite of myself being a grandma now four times over. There's not a day that I don't remember mama, especially as I get ready for work and put on my few jewelries. I wear every day her ring, which I got from her when she became very confused on her final days and which she attempted to put inside her mouth. With it on my finger the whole day, I can feel her presence, seemingly assuring me that she is always around to protect me.
HAPPY MOTHER'S DAY, MA, AND THANK YOU VERY MUCH FOR EVERYTHING!!!
Submitted by Vilma Cong



Isabel Abrenio Cong
This is an excerpt of what I compiled into an unpublished book about Mama Abing/ Isabel. Mama had many good qualities.

What I would think her #1 trait was her extreme loyalty to the family. She was always unquestioning and unconditional as far as being protective of her young. If you tell her or if she senses on her own that her young were wronged or were in danger, she will fearlessly pounce back.

Because she can be overprotective to a fault, she did not readily have us join sleepovers or out of town trips. She kept us closely within her sight.
She exempted us from housework as long as we studied or pored over our library of books and magazines that she purchased.

Every meal that she whipped up for the family or for several guests were always a production as well as a labor of love.
Submitted by:

Lourdes Reroma Stone
Thanks for the update. I'm in Killarney, Ireland right now.
Kissed the Blarney Stone yesterday. Kissing the Blarney Stone is supposed to give you the gift of gab.
I'm already "gabby" so now, I'm just full of baloney. Anyway, here's my tribute to my Mom:

Dolores Bustamante Reroma
Dolores Bustamante Reroma was a very smart woman.
She did not have a college education but she was wise.
She could figure out calculations in her head.
She had voice lessons as a young girl so she could read and sing sheet music at first glance.
She taught herself to play the piano.
She had practical skills like sewing clothes without patterns
and she had good and to the point judgment of people's characters.
I wish I had appreciated her more when I was
younger.
Dolores Bustamante Reroma


Julia Alfafara Campanon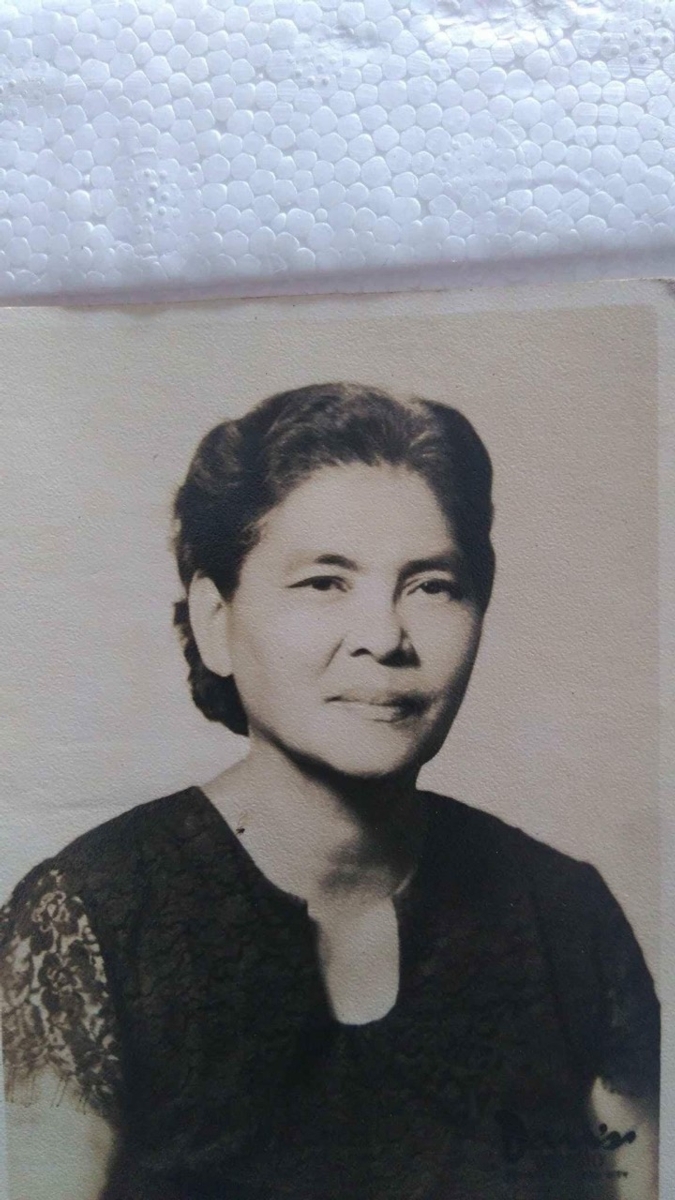 As you will maybe remember, I had the curliest hair in the world that is as far as I can remember. But remember the old method of getting a perm where the hairstylist hooks you up to contraption of wires under a hood to give you a perm? Well I was obsessed with that. I told my dear old mom that all I wanted for my graduation present was to experience having a perm done. She could not see why I would want it when my hair was already as curly as an Afro.Against her better judgment I did get my blasted perm and I came out of that stupid beauty parlor looking like Nelson Mandela on his younger days when he had hair. In one of the profiles I viewed somebody posted a pic of our hi-school grad and I saw how I was wearing my emotion on my sleeve. Ha!ha!ha! "
Update:

:
Looking back now as a mom. we all get those moments when kids gets totally unreasonable, that your principles will just have to fly out the window for the moment and then watch them find out how unreasonable they've been. No "I told you so" either.
That is why maybe "mom" could be a synonym for "mum" meaning "bite my tongue". You know what I mean? As long as it is not doing any permanent harm, what the heck! Maybe that was one of her ways to build my character.
My dear old mom!!!! How did she ever put up with my whims!!!!
Submitted by Judy Campanon Asuncion

Sibling in the website Carmela Campanon
Remembering "Mom"
So many years passed since she left this earth, yet her teachings and many wise words remains rooted in my memory until it has merged to help fight my battles. Thank you, Mom for all that you have given me in strength and courage. You were the quintessential rock of Gibraltar in our family.

Submitted by Thelma Alcordo
Siblings in the website
Brenda Alcordo Thomson
Edith Alcordo Cardeno
Mike Alcordo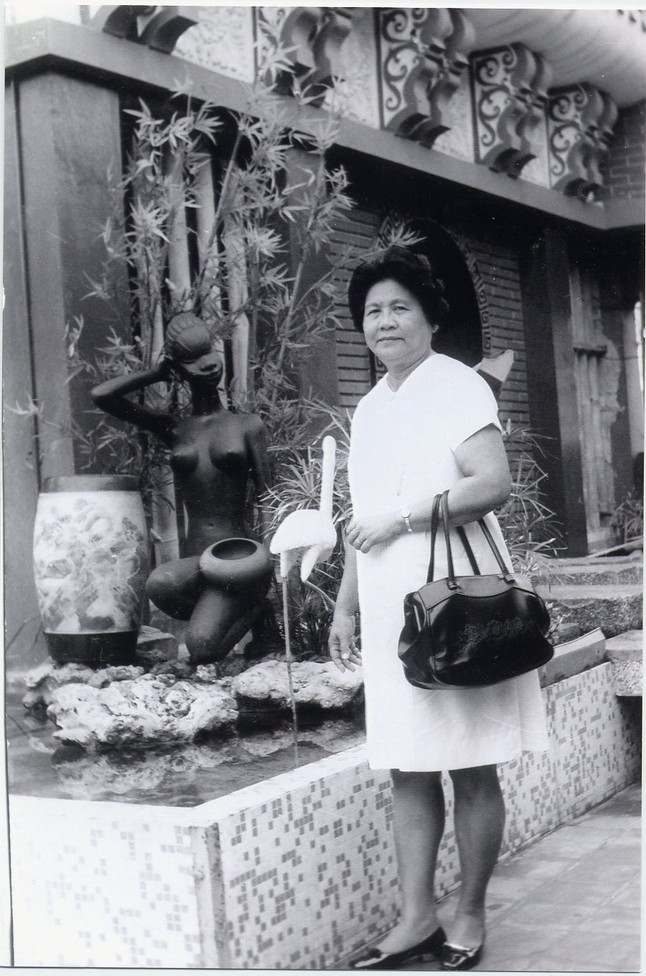 CATALINA JAEN ALCORDO
Excerpted from a fiction novel published in 2006
A Bereaved Hybrid
"Some things actually happened"


I think I was in grade school when I dreamt of being caught in a giant
spider web. I saw myself trying to get out but couldn't. The more I tried to free myself, the deeper I got entangled. It looked insurmountable. I woke up terrified, crying and sweating profusely when Mama came. She got me lemonsito juice and reassured me that it was probably something the nuns talked about in school, that got me worried.
Munda, our lived in help, chopped some guava leaves and asked if she
could apply some to my forehead and joints. She believes that this
malady is called "buyag" . It's like a curse from the bad fairy or locally
from someone with a sharp tongue. My mother is a public health
nurse by profession, gave her the go ahead. I felt better the next day.
Was it the guava leaves or the pill my mother gave me? But I felt better. Regardless, it was a good example to respect other people's opinions and to be open to alternative ways of treatment.

Miguel Alcordo
I had a few bouts of asthma in my early years and was so fortunate to have Mama
around. She helped me breathe better to comfortable. I thank God my
mother was a nurse.

Submitted by : Marianas Barcenilla Ygona
Maximina Alegrado Abayan Barcenilla
On my mother's original lapida or tombstone was written: teacher, disciplinarian, and mother. Mother was a first grade teacher all her teaching life—her first teaching assignment being in Cabatbatan, San Fernando. She then taught in Valencia (Carcar) for years and in Liburon during the five years before her retirement. Her former students in Valencia would tell me that she was a disciplinarian, in that she would always require them to be obedient, respectful of elders, studious, well behaved, well mannered, and not rowdy, to be quiet in class, to pay attention to the teacher, and to follow school rules always.
Mother did not indulge in luxuries. She was frugal, thrifty, and her motto was "Always save for the future, for the rainy days." I believe her motto worked, probably not for her but for me.
Mother was a late bloomer in the sense that while she devoted most of her early life to teaching and to home-confining activities, it was not until during the few years before retirement that she had activities outside the home and other than teaching. She was a Cub Scout leader in school and during retirement, she was one of the appointed Carcar town councilors during the Cory Aquino administration. She also joined the Cursillo and became a member of the Catholic Women's League.
What legacies she left me were her sense of perseverance, patience, thrift, appreciation of the needlecraft such as embroidery and crocheting, and her love of travel.