Dundee Community High School
Class of 1971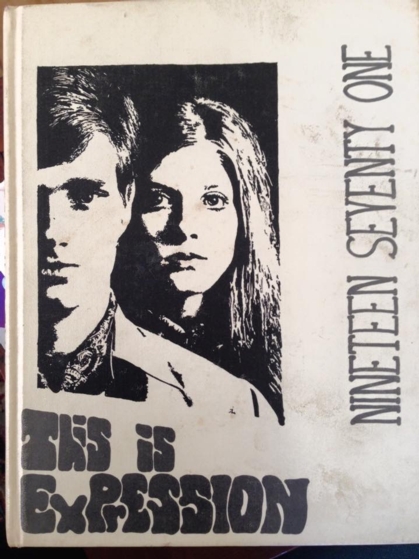 DCHS Class of 1971 - 50th Reunion - IT's NOT TOO LATE, JOIN US
September 24th, 25th and 26th of 2021 is the weekend for our 50th Renunion
We've had some questions about "protocols" in regard to the weekend and activities. Please be aware that the Governor of IL has dictated that masks are required in ALL INDOOR VENUES, inclusive of restaurants and bars, while not actively eating or drinking. We leave the venues, Rosies and Emmetts to manage their policies
Plans include:
Friday night 9/24/21 6PM - Casual Mixer at Rosie Ohare's - 702 Water St, East Dundee - All beverages and food will be on your own This venue has indoor and outdoor space.
Saturday am 9/25/21 - Unfortunately the safety of the teachers and students takes priority and this will NOT NOT BE PERMITTED.
Saturday pm 9/25/21 - Casual Buffet Dinner and gathering at Emmetts $55/per person - 128 W Main Street, West Dundee, IL This is an indoor venue, but large with high ceilings and some space to step outside
5:30 - 7 PM Cocktails, Cash Bar
7 PM Buffet dinner with salad, 3 entrees (chicken, beef and vegetarian) potato, vegetables and desert
Following dinner "short program and guest entertainment by Ken Overbey of "Sounds Abound!"
Payment for Saturday dinner is via check payable to DCHS Class of 1971, mailed to Joanne Meyer 14N977 White Pines Lane, Hampshire, IL 60140 or brought to Emmetts
Sunday 9/26/21 - ndividual or group gatherings, as desired and arranged with friends
We encourage other weekend activities, to be arranged individually, as desired
Our goal is to find as many of our classmates as we can for the "50th" which will require your help. Also, we have already uploaded pictures from the "40th" and from yearbooks including DJHS 68, DCHS 70 and 71! Have pictures from grade school, let us know. Have pics from Lakewood Junior High School, let us know. Emmanuel Lutheran, St. Catherine's, Highlands, old Dundee Grade School, Carpentersville grade school, Parkview, please let us know. They say a picture is worth a thousand words. Let's enjoy our past as we plan for our future event.
Truly excited to be a part of this celebration! Jim Carter
YOUR REUNION COMMITTEE:
Jim Carter, Debbie Atkins Cavanaugh, Cathy Schiavo Johnson, Nancy Kinney, Pam Paus Land, Cindy Wendt