Brookland-Cayce High School
ANNOUNCEMENTS
Class Of 1974
~ SAVE THE DATE ~
for our
50-YEAR CLASS REUNION
Saturday, April 27, 2024
"Like" us on our Facebook page: "Brookland-Cayce High School Class of '74"
Spread the word to other classmates!
More details to follow!
_____________________________
We have posted pictures from our 45-Year Reunion on our Facebook page. There are 3 photo albums. You can use the links below to view each album, or you can just go to our main Facebook page and browse all the photos and videos. (You do not have to be a member of Facebook to view the photos.)
Main Facebook Page: Brookland-Cayce High School Class of '74
45-year Reunion Album 1 - Preparations
45-year Reunion Album 2 - Photos with Mascot
45-year Reunion Album 3 - Party!
Note: The links to the albums may break or expire, in which case go to the Main Facebook Page and scroll down until you see the photo albums.
BC Class of '74




45-year Reunion Was a ROARING Success!!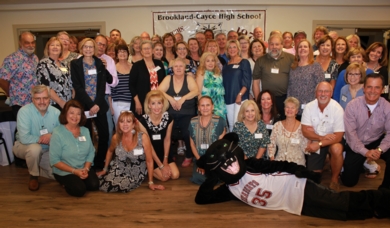 Click photo to view. Visit our Facebook page for more reunion photos.