Cedar Hill High School

Class of 1998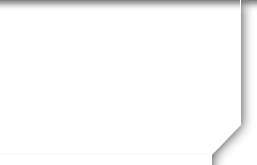 Reunion News
20-Year Reunion News – October 2018
---
Saturday Evening at Fat Daddy's
ALL ARE WELCOME, but...
If you missed the deadline to register and want to come to Fat Daddy's on Saturday night, you are welcome to come. We can't add to the catering order, but you can order food from the bar menu. We ask that you give a small donation ($5+ per person) to help us cover the cost of the photo booth, decorations, and (if we have enough $ left) potentially door prizes. Contact Sara Marlatt Myers (saramyers2011@gmail.com, c. 817-366-1101, or Facebook Messenger) to get your name added to the list and see below for payment options.
---
PLEASE RSVP
If you already registered, you will receive an email by the end of today (October 14) telling you how to confirm/update your registration. If you have not registered, it would still be helpful to know who is coming to each event so we have enough space and/or food, etc. You can still RSVP by going to the registration page on our website: http://www.chhs98.com/member_survey_form.cfm?SurveyID=32286.
---
T-SHIRT PICKUP
If you ordered a t-shirt, we will have them available for pick up at each event.
---
PAYMENT OPTIONS
If you have any donations or payments to make, please contact Sara Marlatt Myers (saramyers2011@gmail.com, c. 817-366-1101, or Facebook Messenger). She can take the following types of payment: PayPal, Cash App, Venmo, GooglePay. Please send payments in advance so the committee can be reimbursed ASAP and the planning can be completed on-budget and on-time!
---
REUNION SCHEDULE: October 19-20, 2018
Tailgating & CHHS Homecoming Game - Friday, October 19
Tailgating:

Cost: Free (Feel free to to pitch in to help
cover the cost of the food.)
Times: 5:30-7:30
Details: No alcohol or grills allowed.
We'll have pizza, tacos, and bottled water
for those who RSVP by NOON on Friday.
You can BYO, if you miss the deadline.
Bring a folding chair, if you want.


Homecoming Game:

Cost: All tickets are $8 at the door.
If you would like to save & buy tickets
ahead, click here: adults $6, & kids $3.
Times: 7:30-10:30
Longhorn Stadium has a NO BAGS policy. ⇨

We have reserved a 40-seat section; as of
now, 36 people have RSVP'd.
If you haven't done so, and want to come,
please RSVP (see link above)!
Family Gathering at Ellen's Amusements - Saturday, October 20
Cost: Pay as you go, individual pricing is on their site: http://www.ellensac.com
Details: We'll gather at Ellen's amusements; bring the kids and play like one!
Times: 12:00-3:00

Dinner and Live Music at Fat Daddy's - Saturday, October 20
Cost: Includes dinner, dessert, and a t-shirt if you registered.
See note above if you didn't register and still want to come.
Details: Dinner, dancing, and casual hangs at Fat Daddy's in Mansfield. https://fatdaddyslive.com
Times: 7:00-11:00 PM (If you arrive at or after 8:00, there is an $8-$10 cover charge.)

Brunch (Saturday or Sunday?)
Brunch is on your own. If you want to get together with people for brunch on Saturday, talk about it at the Homecoming game. If you want to have brunch on Sunday, work it out at Fat Daddy's. Sounds like fun!!
---

THANK YOU TO OUR SPONSORS, AIRAD PROMOTIONS, RENDON REALTY AND BOLD ROOFING!!

"Built on Family Values"
www.rendonrealty.com
Noel Rendon - Broker/Owner
M: 817-343-4342 - F:214-710-2179

---