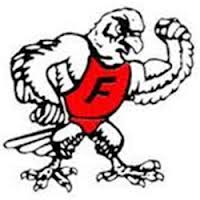 FRONTIER FALCON ALUMNI
THIS SITE WILL CLOSE APRIL 30, 2021!
The current leadership of the Frontier Falcon Alumni (that would be ME) is retiring and getting out of the Social Media business. I need a person or group to take over the management and administration of this FaceBook page, the website (frontierfalconalumni.com) and the email account.
The Alumni needs someone interested in refreshing and invigorating the Facebook page (664 members), the 335 member website, the email account and indeed the whole Frontier Alumni concept. It will cost $20 a year to keep the domain name frontierfalconalumni.com for the website.
Interested party's contact me via private message on the FaceBook group page or call me at 574 601-8829. Don't delay, first come - first served!!