Scholarships
2021
THE CLASS OF 1969 SCHOLARSHIP
The two $500 scholarships were awarded to Dalton Ramay and Kaylee Hawkins. They are both majoring in agriculture. Dalton will be attending Wymtec and Kaylee will be attending Butte College. Both students demonstrated strong character, perserverance in the face of adversity and were fine examples for their fellow students. We wish them well in the future.
2020
CLASS OF 1969 SCHOLARSHIP
THE SCHOLARSHIPS FOR THE YEAR 2020 WILL BE AWARDED TO ONE YOUNG MAN AND ONE YOUNG WOMAN WHO WISH TO FURTHER THEIR EDUCATION IN THE FIELDS OF ENGINEERING OR INDUSTRIAL TECHNOLOGY. THEY WILL EACH RECEIVE $500 TO USE FOR EDUCATION EXPENSES. THESE SCHOLARSHIPS ARE AVAILABLE DUE TO YOUR DONATIONS. WE WANT TO THANK JEFF CARTER FOR DONATING THE T-SHIRTS AND HATS THAT WERE SOLD AT THE 50 YEAR REUNION. THE PROCEEDS FROM THAT SALE WERE PUT DIRECTLY INTO THE SCHOLARSHIP FUND. THANK YOU TO ALL WHO PURCHASED T-SHIRTS AND HATS. WEAR THEM WITH PRIDE AND THE KNOWLEDGE THAT YOU ARE HELPING FUTURE OF CHS STUDENTS. PLEASE CONTINUE TO MAKE DONATIONS EITHER ONLINE OR BY MAIL TO THE NORTH VALLEY COMMUNITY ORGANIZATION, CHS CLASS OF 1969 SCHOLARSHIP.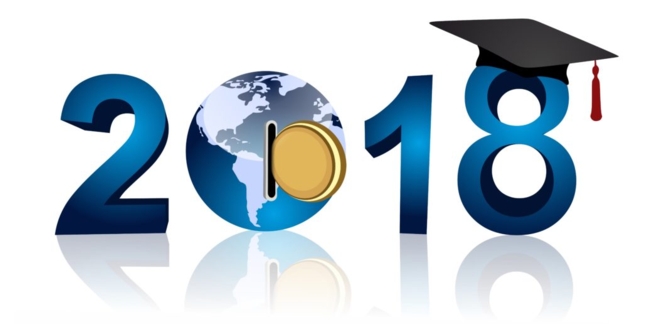 The recipients of our 2018 scholarship are Rebekah Gray who wants to become a nurse and Carlos Guzman who will attend Chico State to become a physical therapist.

We recieved a thank you letter from Carlos expressing his appreciation for our interest in his future. He thanks us for our encouragement and the help we have given him.

______________________

We want to remind you that our 2018 CHS Class of 1969 scholarships will be awarded again this year.

One $500 scholarship will go to a Chico High Class of 2018 young woman and one $500 scholarship will go to a Class of 2018 young man.

Scholarships will be awarded to students who have shown determination under adversity, caring for others, and the desire to advance their education.

The focus of our two 2018 scholarships will be on students who have chosen to further their education in the field of Career Technical Education. These majors include, but are not limited to, Public Safety – including Administration of Justice, Fire Technology, and Law Enforcement ... as well as Health Occupations such as Acute Care Nurse Assistant, Certified Nursing Assistant, Home Health Aide, LVN and RN.

Awards/Scholarship Night is Tuesday, May 22, 6:30 – 8:30 PM at the Chico Elks Lodge #423, 1705 Manzanita Avenue, Chico.

Graduation is Thursday, June 7, 2018, 8:00 – 9:00 PM – Chico High Football Stadium, corner of Legion and Warner, Chico.

Copy and paste this link into your browser to see prior winners:

http://www.chicohigh1969.com/class_gallery.cfm?gallery_id=47245

Won't you please take this opportunity to pay it forward and mail your tax deductible donation to the North Valley Community Foundation today? (Click on link below). Please be certain to indicate on your payment that your donation is for the Chico High Class of 1969 scholarship fund.

Chico Senior High School Class of 1969
Scholarship Committee Members
Bruce Book
Karen Meier-Caswell
Randy Meline

UA-43573904-1