Defiance High School
Class of 1965
In Memory
Gary Barton
Gravesite in Riverside Cemetery, Defiance, Ohio
Photo Source: Billion Graves Memorial Website
---
---
Defiance Crescent-News Published: October 17, 2010
Gary Barton
Gary L. "Art" Barton, 64, Defiance, Ohio, died Saturday, October 16, 2010, in his home.
He was born September 11, 1946, in Defiance, the son of Marion E. and Margaret P. (McKellipes) Barton. On November 19, 1971, he married JoAnne Westrick, who survives. He retired from Johns Manville in 2010 as a journeyman-mechanic. He was a U.S. Army veteran of Vietnam, serving two tours of duty and receiving the Bronze Star for Valor. He served in the Army Airborne 173rd Brigade, 82nd and the 101st divisions. He was a life member of Defiance VFW Post 3360, Defiance County Fish & Game and Defiance AMVETS. He was a member of Defiance County Historical Society.
Surviving are his wife, JoAnne Barton; a daughter, Julie Barton, Defiance; two brothers, Robert (Roberta) Barton of Defiance and Gregory (Sally) Barton, Napoleon; and three sisters, Patricia Metz of Defiance, Tonette (Dean) Froelich of Kendallville, Ind., and Margaret Wobler, Paulding.
Preceding him in death were his parents and three brothers, Everard, Michael and Keith Barton.
Services will be at 11 a.m. Tuesday, October 19, 2010, at Hanenkrath-Clevenger-Schaffer Funeral Home, Defiance, with Rev. George Reed officiating. Burial will be in Riverside Cemetery, Defiance, with military graveside rites accorded by Defiance VFW Post 3360. Visitation is from 2-8 p.m. Monday at the funeral home.
Preferred memorials are to a charity of the donor's choice. Condolences may be left at www.HCSFuneralHome.com.
---
---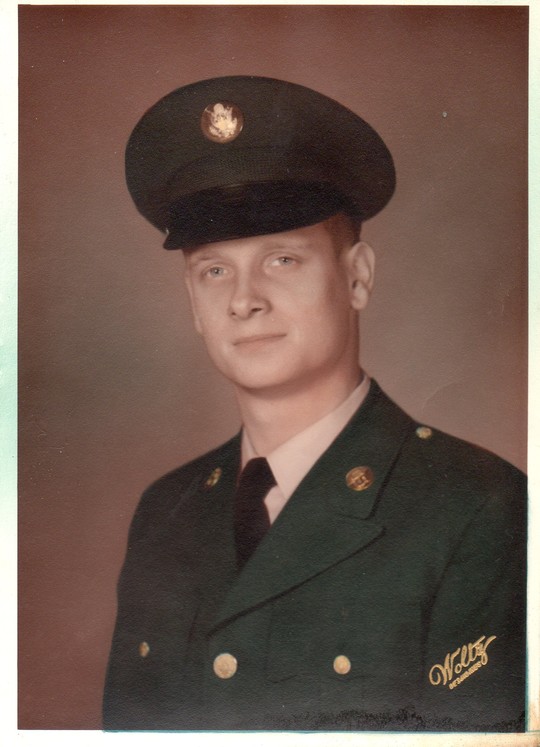 ---
---
Defiance Crescent-News, Wednesday, October 20, 2010
Gary Barton
Services for Gary L. "Art" Barton were held Tuesday, Oct. 19, 2010, at Hanenkrath- Clevenger-Schaffer Funeral Home with Rev. George Reed officiating. Burial was in Riverside Cemetery with military rites accorded by VFW Post 3360. Pallbearers were Greg Barton, Robert Barton, Sam Gully, Mike Love, Rick Heck and John Mull.
---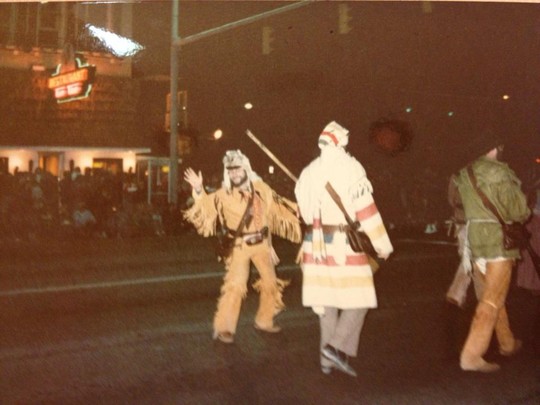 Above: Gary Barton waving to his wife, JoAnne, at one of the Halloween Parades in Defiance.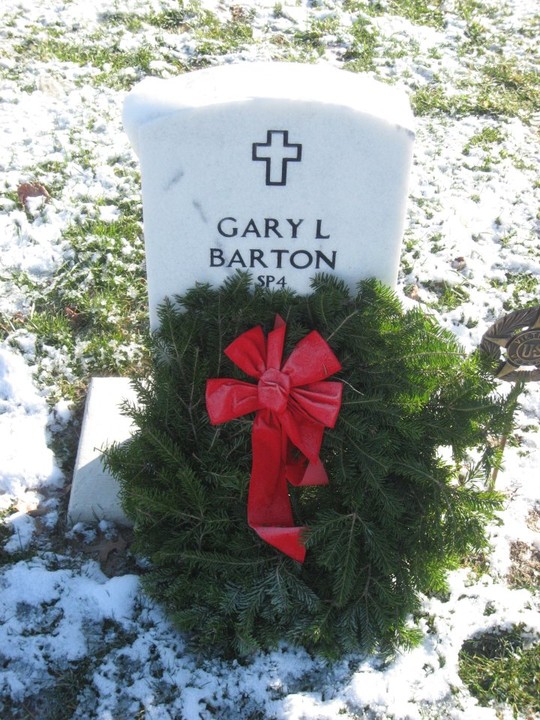 ---
---
---