Eagle Lake Veteran's Museum

NOTICE!!! THERE ARE A NUMBER OF WEB SITES PURPORTING TO BE COLLECTING MONEY FOR US. THEY ARE SCAMS. THIS PAGE, AND THIS PAGE ONLY IS AUTHORIZED TO ACCEPT DONATIONS ON LINE. ALL OTHER DONATIONS SHOULD BE MADE IN PERSON TO A MEMBER. THE PEOPLE OF EAGLE LAKE, TEXAS KNOW WHO WE ARE.
Check out our Facebook page
https://www.facebook.com/eaglelakeexmilitaryassociation#
Don't forget what these guys gave for us.
Houston VA
Medical Center Update
| | | | |
| --- | --- | --- | --- |
| | | | News & Announcements |
)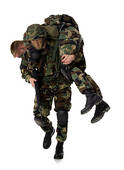 URGENT!!!
If you are planning on applying for VA benefits, read the message in "You can find it here" FIRST!
VETERANS HELPING VETERANS
The Eagle Lake Ex-Military Association has both US and Texas Flags for sale. The US flags are $40.00. Texas flags are $50.00. If you need a flag, either click on "Contact us" on the left or call one of the numbers below.
979-733-3618 281-788-6410 979-758-1428
We've added the U.S. Department of Defense Daily Digest Bulletin so those having relatives currently on active duty can know what is going on in the military. Check it out by clicking here: http://www.defense.gov/news/articles.aspx
Check out the "My HealthVet" article on "You can find it here". This is a great program and really makes access to healthcare easy.
WE REMEMBER
http://youtube.googleapis.com/v/RU1oB8sGyYM
https://www.youtube.com/watch_popup?v=RZ7968BbMnU&vq=medium
Eagle Lake's own Joe C. Fling did a masterful job of creating heartfelt rememberances of Eagle Lake's World War II dead. It is our hope that they, along with all other's that gave their lives in service of their country, will always be remembered for the sacrifice they made. Check out their stories on the "You can find it here" page by clicking on the "Non-member veterans and active duty military" topic.
If you are aware of any Eagle Lake military veteran or someone from Eagle Lake that is currently on active duty that you would like to have honored on this web site you may post your own comments about them on that page. If you need help just click on the "Contact Us" link to the left and drop us a note and we will make sure your information is posted in the proper place.