In Memory
Steven Tweito VIEW PROFILE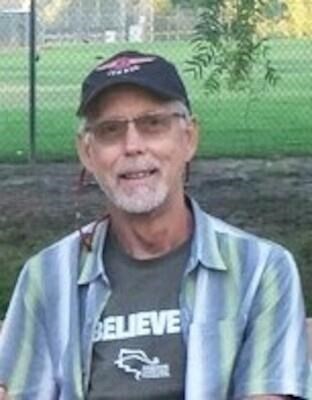 Steven Christopher Tweito
March 23, 1957 - October 11, 2020

Steven Christopher Tweito, 63, passed away peacefully at his home on October 11, 2020 in Scottsdale, AZ. He was born in Topsfield, MA to Barbara and Vernon Tweito on March 23, 1957. He attended Unity College applying his geology degree towards exploring the planet. During his journeys Steven crisscrossed through North and Central America on his prized BMW motorcycle, hang glided over Canada soaring thermals, led climbing routes ascending the spires and mountains of the Rockies, rafted the white waters of the Grand Canyon, snorkeled the reefs of Hawaii, ran the Inca trail and hiked everything in between. Along the way his inquisitive nature increasingly expanded his knowledge of geology, botany, zoology, nutrition, mechanics, meterology and a sundry of technical subjects.

Steven had an innate ability to reach people in a deep and positive way. Whether it be spending the night in a cave with Peruvian porters or playing guitar for an audience at a festival his infectious optimism always touched those around him. Sleeping under the stars was his divine cathedral and greeting all with kindness and warmth his practice. His spiritual sensibilities were an integrative art form that required an inner eye and an open heart. He was a figure of tremendous energy and vitality with the versatility to enrich people's lives around him. Be it shingling a roof, changing the engine on a car or cooking a gourmet meal all that it took was a glance and smile from Steven to make it right.

Steven was a devoted father and husband being survived by his wife, Brenda Lee Oberman, his children, Kendall Lipuma and Kelly Tweito, his sisters, Kari Tweito and Crystal Mendez, his mother, Barbara Tweito, his grandchildren, Vincent Lipuma, Tristan Lipuma, Willow Lipuma and his step children, Taylor & Quinn Oberman.

Steven's family would like to extend their sincere thanks to Hospice of the Valley, DaVita Kidney Care Staff, Dr. Tania Cortis, St Joe's Hospital, UCSD Cancer Center and the Oasis of Healing Cancer Clinic, plus the many others that cared for him along his journey. Steve has donated his body for medical research with United Tissue Network to assist in the fight for cancer cures.

Family, friends, and others whose lives Steven touched are invited to a Celebration of Life at Chaparral Park, 5401 North Hayden Road, Scottsdale, AZ, from 4 p.m.- 8 p.m. on Sunday, November 15, 2020, to reminisce, support each other and, of course, just chat.
Click here to see STEVEN's last Profile entry.