Prairie Central Education Association


Not a member?
JOIN HERE
Find and click on your name.

UPCOMING BIRTHDAYS
Show More
JOINED MEMBERS
Percentage of Joined Members: 71.8%


| | | |
| --- | --- | --- |
| A: | 148 | Joined |
| B: | 58 | Not Joined |
(totals do not include deceased)
ANNOUNCEMENTS
To the members of PCEA:
After numerous hours of work on behalf of your interests in the collective bargaining process, the PCEA Collective Bargaining Committee has reached an impasse with the Prairie Central Board of Education. As a result, the Association and the Board are jointly requesting a mediator from the Federal Mediation and Conciliation Services.
During this time, we continue to operate under the 2018-2021 Collective Bargaining Agreement. We understand that you may have questions, but we ask for your patience as we move forward in the process. In the near future, we will communicate details on ways that you can help this effort.
Your continued support is appreciated as we work on behalf of all of the certified staff and education support professionals at Prairie Central.
Angie Kratochvil and Kay Shols, Co-Chairs
and the PCEA Collective Bargaining Committee
Members,
The PCEA officers and I want to take a minute to assure you that we are working with Mrs. Crane and the other administrators to address concerns regarding the coming school year. Mrs. Crane will be addressing many of these, including early release times for heat, during the Institute on Tuesday. Caren Appel, our future president, along with Chastity Pick, upcoming vice president, have met with Mrs. Crane to discuss portions of the reopening plan that are negotiable and/or concerning to members. They have suggested that the district survey staff about mask use indoors. This issue is bigger than just our membership, and one we can not take a stance on because our members are diverse in their beliefs. We encourage you to contact Mrs. Crane if you wish to convey your concerns regarding the reopening plan.
In regards to the upcoming open houses scheduled for Monday and Tuesday, PCEA did share concerns with Mrs. Crane about parents who may refuse to wear a mask in the building. Mrs. Crane gave the following recommendations. The focus should be on the kids. Staff are not expected to engage with parents who take their masks off once in the building. Classroom teachers should try to get the kids items and move them along as best you can. If a staff member isn't comfortable with an unmasked parent/student, do your best to keep your distance more than 3 feet. Try to avoid the topic of masks with parents. Remind them that time is limited and keep the conversation positive.
Know that PCEA is here to support you as we start this new school year. I can assure you, our membership and students have often been on all the minds of the PCEA leaders this summer as statements came from the governor, ISBE, and CDC impacting our return to school. We have been in communication regarding concerns we hear, concerns we foresee, and solutions that can benefit all members. Remember, building representatives are there to listen and answer questions as well! Don't hesitate to reach out to them. PCEA will continue to update you as soon as we are able. Please know that in the meantime, we are working behind the scenes to back you up and ensure the contract is being upheld.
Nicole Steidinger, Angie Kratochvil, Caren Appel, and Chastity Pick
There are roughly 280 staff members at PC. Half of the staff completed our poll, while almost all of the staff completed the district survey.
Number of staff that completed survey: 148
Do you have a concern with the safety of returning to in person learning next week?
No: 33.8%
Yes: 66.2%
Members, I want to check in and get your feedback on the district's decision to return to in person learning next week. Angie and I met with Mrs. Crane & Mrs. Dieken on Monday. We discussed the inability to continue in person learning due to the number of staff in quarantine and the rising number of cases and quarantines in our students. Mrs. Crane agreed to look at the data available and make a decision by Friday morning in order for staff to prepare. PCEA would like to get an idea of how our members feel about the decision to return next week. Please take a minute to fill out the short poll in the link below. We value your input! This same message and link were emailed to those on this site's mailing list and posted in our Facebook group.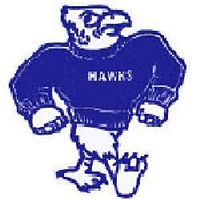 Prairie Central
School Board Meetings
Let's show the school board we are interested in what they do and the decisions they make. Sign up " HERE " to attend a board meeting sometime this year.
---
2019-20 Prairie Central Scholarship News!
---
To keep up with the most up-to-date information on professional development, licensure and community education events….visit Regional Office of Education 17 at:
---
PCEA Executive Council meets the first Wednesday of each month from September through May.
If there is a contract-related issue that needs discussed, please notify a building rep prior to the monthly meeting. Click here to view the monthly PCEA Agenda, Meeting Minutes, Expense Reports, IPACE Reports and the President's Reports.
---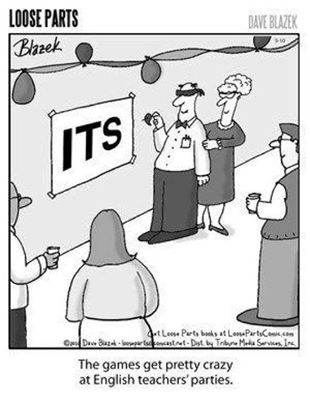 13 Things Your Child's Teacher Won't Tell You . . . click here
20 More Things Your Child's Teacher Won't Tell You . . . click here
~
Site Created 4/6/12
Home Page Visitors: 56,946
One of our very own Prairie Central Bus Drivers!