Fairfield High School
Class Of 1988
In Memory
Mark Christner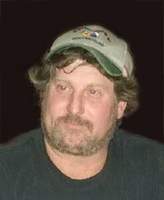 Mark W. Christner 46, of Lockridge passed away on Saturday, August 9, 2014, at his home.
Funeral services will be held at 10:30 a.m. Thursday, August 14, 2014 at the Murphy Funeral Home in Mt. Pleasant with Pastor Deb Savage officiating. Friends may call after 2 p.m. on Wednesday at the funeral home where the family will receive friends from 6 to 8 p.m. Burial will be in the White Oak Cemetery. A memorial in the name of Mark Christner has been established.
Online condolences may be sent to the family at www.murphyfuneralandmonuments.com
Murphy Funeral Home of Mt. Pleasant is handling the arrangements.