Fullerton Union

High School




All Alumni Website
WELCOME FUHS ALUMNI
USE THIS SITE TO CONNECT WITH FORMER CLASSMATES
> TO START, CLICK ON
"Classmate Profiles"
(yellow column on left)
> ON THE NEW PAGE, CLICK ON YOUR CLASS YEAR &
FIND YOUR NAME
> IF IT'S THERE,
CLICK IT
& FOLLOW THE 4 STEPS TO JOIN THE SITE

>
DIDN'T FIND YOUR NAME ?
CLICK ON "Classmate Profiles" AGAIN
> AT THE TOP OF THAT PAGE CLICK ON
"ADD YOURSELF HERE"
> FOLLOW THE 4 STEPS TO JOIN THE SITE
RECOMMENDED
READ "First Time Visitors" (left column)
#3 offers help re setting up your profile
Click on "Contact Us" (left column) if you need any help
WE LOOK FORWARD TO HEARING FROM YOU
!!!!!
SCROLL DOWN FOR ANNOUNCMENTS

2020 FUHS ANNUAL ALL-ALUMNI POW WOW LUNCHEON

Dear FUHS Classmates: At the end of the 2019 luncheon, the class of 1964 Pow Wow Committee announced that they were resigning after three grand years of organizing the event that we have enjoyed so much for the past 20 years. They asked for a new group of volunteers to step up and take their places. To date, no one has stepped forward to organize another Pow Wow so sadly we must assume that this 20 year annual tradition is at it's end.
IF YOU HAVE AN ANNOUNCEMENT that you would like to have posted on this page >>CLICK HERE<< and provide your details. This site will be happy to promote your reunion events and other class activities.
* * * * SCROLL DOWN FOR ANNOUNCEMENTS * * * * ******VE THIS DATE !!!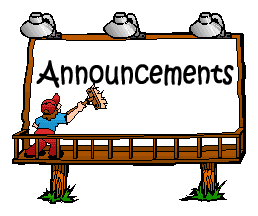 ♦♦♦♦♦♦♦♦♦♦♦♦
PASTORAL CALIFORNIA - FUHS WALL MURAL PHOTOS
Ron Harrison, FUHS Class of 1959, took the photos on the link below when attending his 50 year class reunion.
click the link and enjoy !!!
♦♦♦♦♦♦♦♦♦♦♦♦ R E U N I O N S ♦♦♦♦♦♦♦♦♦♦♦♦
SEND YOUR REUNION NOTICES to www.FUHSconnect.com
FOR POSTING IN THIS SPACE . . . . .
♦♦♦♦♦♦♦♦♦♦♦♦
Attention Class of 1963
We are beginning the process of planning a reunion for 2023...our 60th!
If you are interested in helping with the planning, or interested in attending, please contact me.
Karen Morris
kbmorris1@msn.com
♦♦♦♦♦♦♦♦♦♦♦
Your FUHS '89 Reunion Planning Committee invites you to
JOIN OUR CLASS FACEBOOK GROUP:
www.facebook.com/groups/fuhs89reunion
https://www.facebook.com/fuhs1893/
FULLERTON UNION HIGH SCHOOL ALUMNI Facebook Page:
Collection of historical photographs, files, yearbook information and posts related to FUHS from 1893 inception to present day open to all Facebook users.
Unlike groups, Facebook "pages" are verified by Facebook and are not limited to memberships. The Facebook "page" is also linked to an SSL and is a Mcafee Secure website.
Submitted by Mark Strait (1977)
♦♦♦♦♦♦♦♦♦♦♦♦
Bill Wallace (1959) reports: FUHS has a Facebook page that a lot of alumni are using and having a lot of fun using. If you Facebook check out "Growing Up In Fullerton".
♦♦♦♦♦♦♦♦♦♦♦♦
FUHS 1969 ALUMNI FACEBOOK GROUP: John Hall, FUHS Class of 1969 has a FUHS Alumni Group Facebook site located here:
https://www.facebook.com/groups/378042852311410/
He has our link on his site so we are adding a link to his site here. Check it out.
♦♦♦♦♦♦♦♦♦♦♦♦♦♦♦♦♦♦♦♦♦♦♦♦
POW WOW & REUNION PHOTOS . . .
See (c/o 1967) Craig Matthews' 2017 POW WOW PHOTOS HERE
Other Pow Wow and Reunion photos are posted on POW WOW & REUNION photos
If you have Pow Wow or Reunion photos that you would like to post on this site, please email them to me at this address: fuhs1961@gmail.com and I will post them for you. Thanks, Sharon
♦♦♦♦
Sharon Smith Gibson, FUHS 1961, Website administrator
•

Attention Class of 1963.
We are beginning the process of planning a reunion for 2023...our 60th!
If you are interested in helping with the planning, or interested in attending, please contact me.
Karen Morris
kbmorris1@msn.com