Grand Rapids Christian High School

Class Of 1961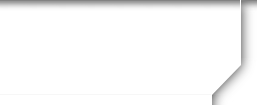 Message Forum
Welcome to the Grand Rapids Christian High School Message Forum.
Reunion Reflections
Thanks to all who attended the weekend reunion events. We encourage you to share your thoughts with others.
10/10/11 01:55 PM
#1

Congratulations to our class officers, the reunion committee, the worship committee and all who worked so hard to make this reunion a time we will remember for years to come. The web page was/is so helpful to connect and share our stories. Thanks for keeping it up for another year!

Paul Bergsma
10/11/11 12:53 AM
#2

Although "the uninvolved" probably don't have a clue, many thanks to each and every person involved in making last weekend possible. It was GREAT ... to say the least! To reconnect was a foretaste of heaven! For me Ken was the "frosting on the cake"! What a marvelous gift of Papa's grace! And, he even promotes dancing in worship! What have we come to?
10/14/11 03:47 PM
#3

While missing those that have gone on, it was really great to see everyone again. In looking over the entries on the web page I am struck by the number of people who have made it their lifes work to help other people or have in retirement done so. This seemed to be so even before it was as emphasised in the churches. I think this outlook was put in place when we were at Chrisitan High and it shines through even now.
11/28/11 09:42 PM
#4

So sad to read of the passing of another classmate,Alan Smith. Sympathy and love to his family
11/30/13 12:41 PM
#5

Interesting question! Interesting crystal ball you're using, too. Does it show if at the rate we are going we will still be a free country then? Maybe the government in 2021 won't allow a Christian High School class, especially one with actual veterans, to even have a reunion!

If still motivating, I'm on board! And since I don't drink (much), it will be better for all the rest of you sharing the magnum! M>
10/13/15 11:45 AM
#6

I'm on board also.
10/14/15 12:12 PM
#7

Mary-Claire VanderWal (Barton)

Interesting Question? Crystal Ball? Loss of freedom? I just got your I'm on Board notice, Tom...so perhaps I have missed a lot in between?? Do tell! MC (Vander Wal) Barton