Great Bend High School

Class Of 1980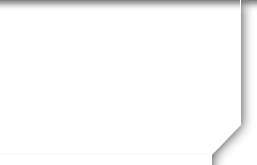 35th Year Reunion Details -
Football game on Friday night at 7:00. We will be sitting on the WEST side of the stadium. Look for posters and balloons with Class of '80. There are at least 3 other classes having reunions Labor Day weekend, so we've planned events as to not coincide with other classes.
During or after the game, we will be heading to The Rack on Rail Road Avenue for food, fun and refreshments. It was just recently brought to our attention that our classmate, Laurie Zemanick Harwood and her husband own this establishment, so we will be patronizing their business. They serve food till 10:00 with a full menu of options. Since The Rack is a "beer" only establishment, they can only serve until midnight. We are welcome to hang around and continue to visit if we want.
Saturday evening's activities will be at Desperados – which is Doug Bender's establishment - good old Chapter where many of us spent numerous Friday and Saturday nights during high school. K's Smokehouse is up and running inside DESPERADOS and will be serving an all you can eat buffet starting at 7:00. Cost for a single will be $20.00 and $40.00 for a couple. This will cover your dinner and the cover charge for balance of the evening's events. If you choose not to eat, there will be a $5.00 single and $10.00 couple coverage charge.
Brian Ewing will be providing karaoke and music for the evening from 9:00 – 11:00. So tune up those vocal cords and get ready to rock the roof!
I am so looking forward to seeing everyone. It isn't very common anymore that someone can say that they went to school with someone from kindergarten through high school, and that is part of the charm of growing up in a small town.
If you have any questions or comments, please feel free to email me personally at Kathy.Penka@gmail.com.
Football Game then to The Rack (Friday September 4 2015)
Admission to game only
Reunion at Desperado's (Saturday September 5 2015)
$20 per person for all you can eat BBQ buffet or $5 cover charge to party only. Pay at the door and cash - cash only please.