Grimsley High School
Class Of 1969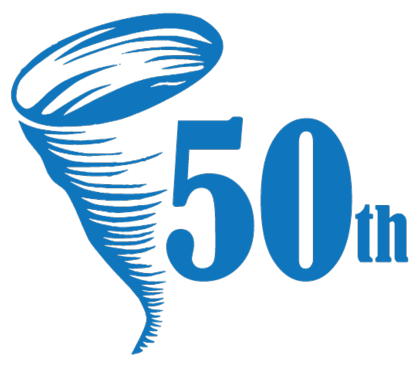 Dear Class of 1969 Whirlies,

Can you believe it's been a whole year since our 50th high schol class reunion weekend? And what a year it has been. We would have never thought a virus would cause a lockdown of our regular schedules and lives. Can you imagine taking our senior year away from Grimsley and learning at home?? NO Spring Break, NO Class Day, NO Prom, NO hanging out in the Grove, NO lunches awayfrom school, and NO Graduation… and the list goes on.
One of the great aspects of our class reunion was re-establishing friendships from our growing up years. These were truly the people we grew up with and we watched each other grow up. Some of our classmates have even remained friends throughout our adult years and we got to see them too. There was a wonderful atmosphere of camaraderie that will continue to surround us for years to come. Together we can celebrate and then be supportive and comforting to each other when that's needed. It is very special and meaningful when lifelong friends show care and concern for each other.
We're four years away from our next reunion; so be sure to update your profile on our web site (www.grimsley1969.com), read about other classmates on that site, and keep in touch through our FaceBook page (Grimsley High School Class of 1969). And of course, you can always contact friends directly!! We're a unique group and it's good we can keep in communication with one another.
Keep safe and healthy,
Class of 1969 Committee
Your 50th Reunion Committee
Terry McFetters Ball, Randy Boyles, Lynn Moore Gordon, Beth Tingley Gross, Carol Keesee, Mandy Lane Kinney, Ann Long, Catherine Magid, Rendy Rendleman, Craig Siler, Becky Price Stump, Gibby Edwards Waitzkin, Suzanne Wells Whitley
---
By Wikiusermike at en.wikipedia - I took the photos with a Kodak z950 and made the panorama using AutoStitch.Transferred from en.wikipedia by SreeBot, CC BY 3.0, https://commons.wikimedia.org/w/index.php?curid=17984476
Grimsley is on Wiki, Click here for a look at History (and memories)
---
We Still Need Donations - This will defray costs of our 50th Reunion and allow us to keep individual costs of attending as low as possible.

If you would like to make a cash donation to the class operating fund we have established three giving levels...

$500 Gold, $250 Silver, $100 Bronze

Please write a check to Grimsley Class of 1969
Send to: TM Ball, Inc., P.O. Box 10815, Greeensboro, NC 27404.
Write on the check "Donation to class operating fund".

Your donation will be listed on the "Donations" page of our website FOREVER and it will be acknowledged at future events!

The Reunion Committee thanks you for your support!
---
---
45th Reunion Committee
Scott Adair, Terry McFetters Ball, Randy Boyles, Howard Clein, Lori Clewis Eaton, Brent Cousins, Jane Fulton, Lynn Moore Gordon, Hank Henretta, Ken Huffine, Mandy Kinney, Ann Long, Cathy Magid, Paula McDonald, Chris Rumley, Craig Siler, Suzanne Wells Whitley
40th Reunion Committee
Terry McFetters Ball, Linda Robinson Bennett, Randy Boyles, Laura Bridges, Patty Bridges, Debbie Wilhelm Crater, Nancy Bass Drake, Lynn Moore Gordon, Ken Huffine, Martha Monnett, Rendy Rendleman, Craig Siler, Suzanne Wells Whitley