WT Sampson Schools

Classes of 1952 - 2099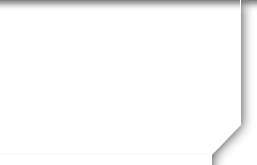 In Memory
Jean (Mittenzwey)

Memorial Service
Thursday, Oct 31, 2019
2:00 PM
Jean Harber Mittenzwey
September 07, 1947 - October 21, 2019
Jean Caroline Harber Mittenzwey, 72, of Guantanamo Bay, Cuba and formerly New Florence, Missouri, passed away on Monday, October 21, 2019 at Treasure Coast Hospice in Port St. Lucie, Florida.
Jean was born on September 7, 1947 in Florissant, Missouri to Hershel and Ruth (Barnhill) Harber. On September 9, 1966 she married Karl William (Bill) Mittenzwey and he survives. Jean was the most loving and caring wife, mother, grandmother, sister, aunt, and friend. Her generosity, devotion, and selfless character was an inspiration to so, so many. We were all made better by her presence.
Jean is survived by her loving husband of 53 years; her children, Bill (Stephanie) Mittenzwey of St. Louis, Missouri, Jonathan (Kara) Mittenzwey of Newmarket, England, Cristina (Luis) Flores of Olathe, Kansas, and Alexandra (Cody) Mallette of Destin, Florida; her grandchildren, Nathan, Angelia, Max, Alejandro, Connor, Mikah, Danielle, Collin, Chelsea, and Milo; as well as many nieces and nephews. Jean was preceded in death by her parents and two sisters.
Jean worked for the Department of Defense Dependent Schools and thus, had the pleasure to travel most of her life which was one of her most favorite pastimes. After their marriage in Missouri in 1966, Bill and Jean lived in both Missouri and Illinois, and then in Heidelberg, Germany for nearly 30 years. They also were residents of Okinawa, Japan, Guantanamo Bay, Cuba, St. Louis, Missouri, Bitburg, Germany, New Florence, Missouri, and Port St. Lucie, Florida. Jean absolutely adored her family. She spent the majority of her later years visiting her children and grandchildren whom she adored more than anything. Her kindness, happiness, and zest for life will be profoundly missed by everyone, but live on through her example.
https://www.schlankerfuneralhome.com/obituary/jean-harber-mittenzwey