Haverford High School

Class Of 1983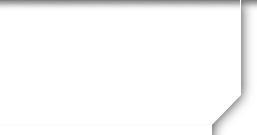 25th Reunion DVD!
The 25th Reunion of the Haverford High School Class of 1983 was professionally documented and produced by one of our classmates Pat Welsh and is now available for sale. Pat brings his talents and 20 years of experience in the television field. This isn't your everyday ho-hum party video! Click on the Reunion Tab to place an order via credit card or send a check directly to Pat Welsh at the address provided below.

UPDATE Feb 9, 2009: The cost of the edited DVD has been dropped and is now $19.50 each and includes shipping to the lower 48 states. FL residents please add 6% sales tax.
Send a check or money order payable to WELSH MEDIA PRODUCTIONS
Pat Welsh
Welsh Media Productions
1631 NE 60 Street
Fort Lauderdale, Florida 33334
www.welshmediaproductions.com
(954) 319-0034-cell
If you have any questions shoot Pat an email: PWelsh@welshmediaproductions.com

*******************************************


A Big Thank You to Pat Welsh for his generous offer to create and produce the 25-Year Reunion DVD! Total fun and sure to be treasured for years to come!