Haverford High School

Class Of 1983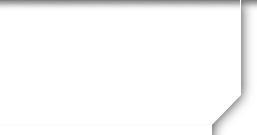 Message Forum
04/11/09 12:45 AM
#2



Mike McDonald
03/30/11 08:27 PM
#4

Hi Joann,

Thanks as usual for getting ALL of together ! I just looked thru the postings and I still remember ROBERT Elser in 3rd grade dressed as a girl for the Halloween Parade at Lynnewood... very Funny and we did call him ROBERT !!! Chrissy Muller-Poplawski
08/16/11 05:49 PM
#5

Hope you all are doing well! I am planning a trip to visit the area and didn't want to miss any possible get togethers. Please be sure to send info on a 30yr reunion. With this website and facebook we might get a really good turnout! I'd love to see everyone! It's been so long!!
10/16/13 08:09 PM
#6

Hello Everyone! I just looked thru Pat's photo's of the 30th. Yes, you still look like you did in high school! I am so sad I missed it, especially knowing that I will never get that time back. You all look like you had a blast! Wishing Health and Happiness to all, Holly.
11/17/18 12:32 AM
#7

Just want to say thank you to Joann, Kathy, Pat and Steve and anyone else who helped plan theb35th

Great to catch up with everyone
11/18/18 09:16 AM
#8

Thanks Ira. Really appreciate the kind words.
11/03/21 01:18 PM
#9

Whats happening for this upcoming holiday season. Hoping to see folks when Im home.