Haverford High School

Class Of 1983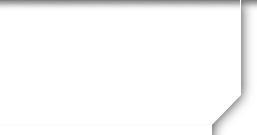 Fun Classmate Survey
To prepare for CLASS OF 1983 35-YEAR Reunion .. please share your responses to the following questions!
Please note: we may share your comments at this years Reunion!
Thank you!
You must be a member to submit this survey. If you are a member please log in first. You can't submit this form until you've logged in.
| | |
| --- | --- |
| 1) | Are you married or dating someone from the class of 1983, or another HHS Classmate? If yes, please tell us who? If someone from another class please provide their graduation year? |
| | |
| --- | --- |
| 2) | Is there anyone of particular interest you wish to see at the reunion? Friend, Old Flame, Teacher, Coach? |
| | |
| --- | --- |
| 3) | Who was your favorite Teacher? |
| | |
| --- | --- |
| 4) | Who was your favorite coach or Extra Curricular Activity Leader? |
| | |
| --- | --- |
| 5) | Who had the best High School Parties? |
| | |
| --- | --- |
| 6) | Have you done anything noteworthy in your career or personal life that you would like to share? |
| | |
| --- | --- |
| 7) | Any Faculty member that made an impression you wish to share? Please share the good, the bad and/or the ugly... |
| | |
| --- | --- |
| 8) | What was your favorite 80's tune, Movie and/or song or movie that reminds you of high school? If you so desire .. please share why ... |
| | |
| --- | --- |
| 9) | Words of Wisdom you wish to share? |
| | |
| --- | --- |
| 10) | Would you be interested in having a joint reunion and / or other events with multiple classes in the near future? |
| | |
| --- | --- |
| 11) | If you had the chance to go back to High School what would you do differently? |
| | |
| --- | --- |
| 12) | How many children do you have? How old were you when you had your last child? |
| | |
| --- | --- |
| 13) | What is your best memory about growing up in Havertown? |
14)
For those that can't attend this years Reunion would you like to see some of the action on Facebook Live?

Yes No
15)
Would you be intersted in having a joint reunion and / or other events with multiple classes in the near future?

Yes No