Highland Park High School

In Memory
Michael Resnick VIEW PROFILE
Mike, a prolific science-fiction writer and editor who won five Hugo awards for writing, was executive editor of Jim Baen's Universe and editor/creator of Galaxy's Edge magazine, died in Cincinnati on Jan. 9, 2020, after a two-month battle with an aggressive type of lymphoma.
He said his writing career began while at HPHS in 1957, when he sold his first story. He went on to study at the University of Chicago, where he met Carol. They married in 1961, moving to Cincinnati in 1976. Their daughter, Laura, herself a science-fiction/fantasy writer, started a GoFundMe page to help defray medical expenses from the last year of Mike's life. At the time of his death they had raised raised $36,000 toward a $50,000 goal. https://www.gofundme.com/f/help-mike-resnick-pay-off-a-neardeath-experience
She wrote that he fell twice last year at home, wound up with pneumonia and acute idiopathic pericarditis, was confined to a wheelchair, then was diagnosed with cancer in November. "His connection to his friends, his readers, and his colleagues enriched his life, and he never stopped being delighted to meet people who read his work, who were interested in writing, who loved books and stories, and who shared his sense of wonder," she added. "He remained enthusiastic about his craft and devoted to his writing to the end of his life, and was always thrilled to be part of the science-fiction community, as both a fan and a pro. He taught me a lot about being a writer and a professional."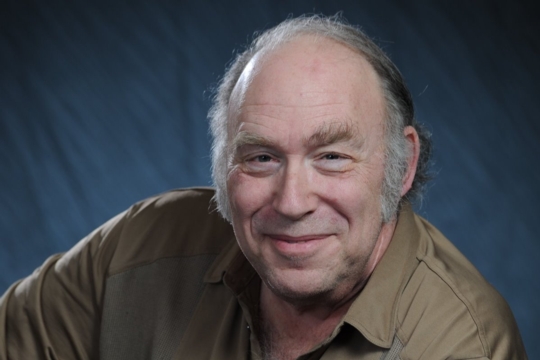 Mike wrote 76 novels and 280 short stories, was translated into 27 languages, edited more than 40 anthologies, and is said to be the most decorated short science-fiction story writer of all time. He sold screenplays to three Hollywood studios and optioned many other works. Carol collaborated on much of his science fiction and co-authored two movie scripts that they sold. They also raised and showed purebred collies, which were the focus of a monthly column Mike wrote. He as well did a weekly column on horse racing.
He was devoted to fable and legend and to the traditions and culture of the Kukuyu people of Kenya, a nation he visited often. His imagination was boundless: At the time of our 50th reunion, he wrote that he may have been slowing down (four books a year versus the former 10 or so) and that "I'm much closer to The End than The Beginning, and I've still got hundreds of stories to tell." In recent years he wrote a mystery series starring a detective named Eli Paxton. His papers are in the Special Collections Library of the University of South Florida in Tampa. He was guest of honor in 2012 in Chicago at Chicon 7, the 70th World Science Fiction Convention.
Winners of his five Hugo awards (the year's best science fiction or fantasy) were short works: "Kirinyaga," "The Manamouki," "Seven Views of Olduvai Gorge," "The 43 Antarean Dynasties," and "Travels with My Cats." He won the 1995 Skylark (the Edward E. Smith Memorial Award for Imaginative Fiction) for Lifetime Achievement in Science Fiction, and in 2017 he won the Writers and Illustrators of the Future's Lifetime Achievement Award.
As a professional, colleagues said, Mike had a pay-it-forward attitude. One wrote that "he was a teacher and mentor to a great number of writers in the science fiction community, sharing advice about writing and the writing life over decades."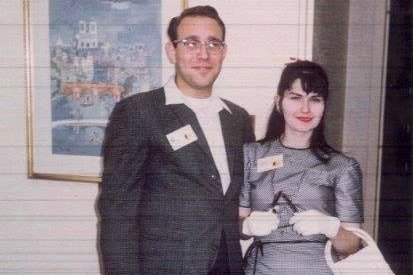 Click here to see MICHAEL's last Profile entry.