John H Reagan

High School




Class Of 1969
"Class of 1969"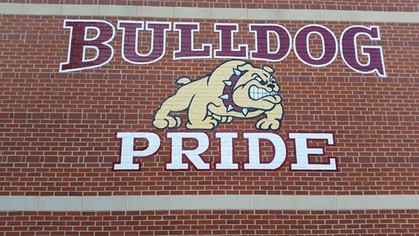 EXCUSE THE MESS...STILL WORKING ON WEBSITE
I'm Back
by Brenda Varner
I know it has been a long time since I have been on or worked on the website, but I have been having some very difficult times this past year!! I had some major medical problems all throughout 2020! I am so glad that that year has gone away for several reasons. No…I did not have any covid problems, but was tested every time they scheduled a test or hospital stay I had. I HATE that test!! After several hospital stays and about ten different doctors, they finally found out the possible problem. So with a tons of tests and meds I am starting to be able to come back to half way normal. Of course there are several of you that will say I was never normal!! HA-HA!!
So now is catch up time. Let me know if you have anything that needs to be put on the website. My new email is already listed on the website, so reach out and let me know what needs to be mentioned or attended to. Looking forward to hearing from you!!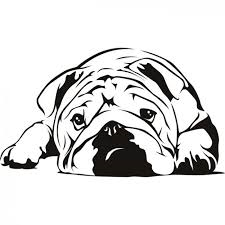 Lost Bulldogs
This has been a sad year for so many of our Bulldog Families and Friends. We have lost several of our Bulldog classmates. Please take a moment to remember any special times or memories you might have shared with these classmates.
Larry Wayne Kokemoor 10/2019
Sherry Janice Caldwell (Hoskins) 11/2020
Paul Eugene Veselka 12/2020
Jimmy Cheshire 12/2020
Dennis Roznovsky 02/2021
Steven Edward Chun 03/2021
Pray that their families and friends may have comfort in knowing their loved ones are in Heaven!! If I have forgotten anyone please let me know!

Our friends are a very important part of our lives. Treasure the tears, treasure the laughter, but most importantly treasure the memories!!
Prayer Requests
+++++++++++
Prayers for all who are suffering from Covid. Lets pray for a speedy recovery and a vaccine for younger children. Also if you have not been vaccinated, PLEASE take a moment and get your shots!! Help protect yourself, your family and the rest of humanity!!!
++++++++++++
PLEASE HELP FIND OUR MISSING CLASSMATES!!
This is a major problem we face quite often!!
As someone moves or changes email service, they forget to replace their old emails with the new email address. As we are facing our 50th year after graduation, so many of us are now looking forward to retiring!! We are having a good time saying good bye to the old life and not thinking about what will be happening in the future!! So once again, we forget about our change of e-mails, addresses or what ever we are changing in our older years!! If this is not taken care of and fixed real soon, then these classmates will not be getting any information about future events coming up!! If you know any of these people, please tell them to update now!!
UPDATE YOUR INFORMATION REGULARLY!!!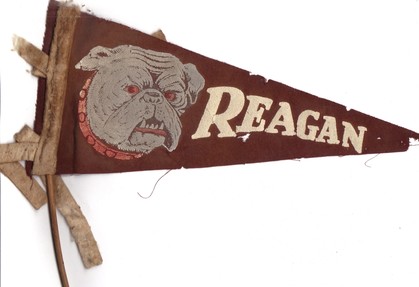 If you are new to this site and need to register...please find your name listed under "Bulldogs Profiles" in the side bar and click on your name. If your name is not listed, please contact the site administrator

. Once your page has opened just fill in all your personal information and choose a password. You must have an e-mail address to register. If you should forget your password at any time just contact the site administrator and we will help you reset the password. We can not see your password, but we can reset it. So many do not include your address, p

lease add your address for future mail out purposes, no one but the administrator can see this info.

Once you have your page set up remember to make changes as you make changes in your life. Be sure to add photos of you and your family and maybe even some of your special occasions to share with your friends. Just remember

to have FUN and stay in touch with your friends!! All Reagan alumni welcomed!!
Stay in touch
and
update your information as soon as it changes!!
THANKS FOR YOUR CONTINUED SUPPORT OF OUR WEBSITE!!
www.reagan69.com
This site exists by and for all '69 Bulldogs and we thank those that have helped support, maintain and make it possible for all to enjoy.
Thank You!!
This is the official and permanent website for:
This web site was created for the 40th Reunion to help locate as many of the '69 Reaganites we could find and to get the reunion information out to you. Upon the request from many past alumni, it has now become a permanent site so that you can keep in touch with your past, your present and your future!! Thanks for your continued support!!
The goal of this website will be to continue to locate and get reacquainted with your old friends and make new friends. Upcoming events will be posted, changes in someone's life, prayer requests and just to check out what's going on!! We have up-to-date Reunion information, plenty of memories and a great way for you to see what's become of everyone. This is our permanent RHS Alumni website so come back often. This website is absolutely FREE to all members of the Class of 1969 and always will be!!
Your information from this website, including your email address, is not made available to anyone. We do not allow outside advertising. We are not affiliated with classmates.com or any other alumni sites.
Be sure to "whitelist" (add) noreply@classcreator.net to your e-mail address book so messages from us will not be flagged as spam.
T
This is "OUR" website…so enjoy!!!
Visit & use it often.