Las Vegas High School

Class of 1956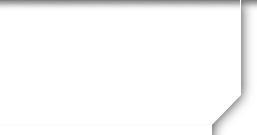 60th REUNION
The Class of 1956 - 60th Reunion
The class of 1956 held their 60 year reunion the weekend of September 23-25, 2016. Everyone had a wonderful time reminiscing and visiting with classmates and friends - some attending for the first time in 60 years!
If anyone else would like a copy of the group photo or the CD with photos from all events, the photo is $10, the CD is $15, or you can get both for only $20 including postage. Just send an email to Patty at lvowl@aol.com or give her a call at (702) 876-6660 - or just send your check payable to LVHS Class of 1956, to Patty Haack, 1854 Taylorville Street, Las Vegas NV 89135.
Since only 58 of our classmates (out of 227 on our current mailing list) have joined this website, we will continue to send out a newsletter every six months or so. Over the years, the newsletter has been a great vehicle to keep us in touch with one another and to provide me with a way to keep up with all of you and your current addresses. Don't forget to send in your updates!
Many thanks to all of you that attended our reunion events and helped make them such a success. Thanks also to our great committee, listed below, for all their efforts!
Please make use of this website and stay in touch with each other, which is really important at this stage of our lives!
Photos from our 60th Reunion functions are available on this website undere "Past Reunion Photos". Here's a recap of what we did -
Friday, September 23, 2016
Sierra Gold Tavern, 6515 S. Jones Blvd.
Saturday, September 24, 2016
Dedication of LVHSAA Memorabilia Display Cabinet
(initially housing memorabilia from 1956 and 1966)
10:45 a.m.
Tour of old LVHS Main Building
11:15 a.m.
Group Photo
"Our" LVHS (Las Vegas Academy) - 315 South 7th Street
4:30 p.m. to ?
Our own special tables, wonderful buffet, dancing, entertainment
Wildcat Reunion - Orleans Hotel & Casino
Sunday, September 25, 2016
11 a.m.
Brunch Buffet with custom-made omelets and all the trimmings!
Home of Naomi & Rollie Gibbs
Here are your Reunion Committee members:
Russ Angione
Richard Carlson
Patsy George Leavitt
Patty Haack
Larry Hahn
Carmella Harris Chris
Kae Jones Bogdanovich
Marsha Larsen Boisjolie
Dutchy Middleton Jordan
Diane Pahor Belt
Gary Romero
Jerry Speer
Gary Vause