John Burrell is offering a free copy of The Lawrenceville Stories for the first taker. Click Contact Us at left and send your name and address. Thanks John!!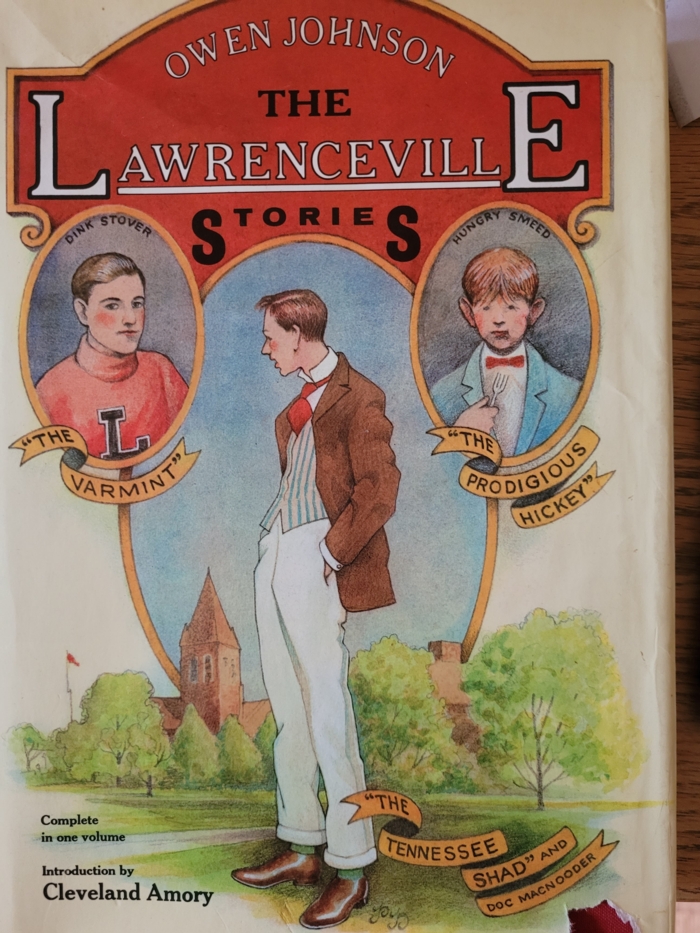 Reid Byers' book "The Private Library..." was released in July 2021 to great acclaim and wonderful reviews. On September 20, 2021 I (Leigh) had the honor of introducing him for his talk at the Grolier Club in New York, one of the top bibliophilic societies in the world. Click HERE for his lively, charming, and informative talk (skip ahead to about minute 13). Check out his necktie! Feel free to send Reid a private message by clicking on Classmate Profiles, click on Reid, click Private Message (you must have joined the site and log in to use the Private Message system).
The full title of Reid's book appears in that charming, 18th century British style:
The Private Library
Being a More Or Less Compendious Disquisition
on
The History of the Architecture and
Furnishing of the Domestic Bookroom
Here is Reid's bookplate text (page 484):
This book belongs to the
Rev. Reid Byers,
Who still hopes to read it
Before he expires.
Click HERE to order the book.